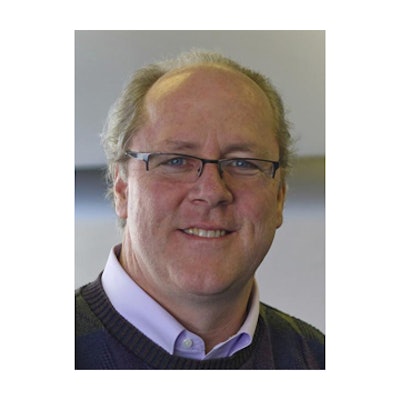 The definition of the "pharmaceutical cold chain" continues to evolve and expand, and has become a benign euphemism more related to process than temperature.
All drug and biologic products are temperature-sensitive. Some, like those derived from living cells and applied biological processes, are generally more sensitive than those that are not. Therefore, the manufacture, packaging, storage, distribution, logistics, and handling processes of these drug and biologic products often require increased scrutiny and special care.
True or False?
The pharmaceutical cold chain can be defined as: The series of continuous interrelated activities applied to the life cycle of a drug product necessary to maintain a specified temperature range to reduce the risk of unwanted exposures that could compromise potency, purity, efficacy, quality, or safety.
This sounds like a pretty good definition. However, if you answered true, you would be only partially correct. What is often missing from many definitions of the cold chain is an understanding of the ultimate consequences if the necessary practices and activities are not applied: That it may negatively impact or diminish end-user health outcomes. Think patients, not products.
Additionally, these interrelated activities must meet applicable regulatory requirements. The proliferation of international manufacturing processes and their resulting complex distribution and logistics practices have produced a myriad of country-specific and somewhat contradictory regulations, putting increased pressure on the entire supply chain. Most notably, shipping outside of label storage conditions.
True or False?
Cold chain regulations only apply to the drug manufacturer.
False. Nearly all recent regulations and guidance related to supply chain place increased responsibility on the stakeholders. Some are even considered legal temporary owners of these products and therefore have additional regulatory responsibility. While the license holder is ultimately responsible for the drug product, they can delegate responsibility to their supply chain partners who may become unwitting subjects to drug regulation agencies.
The U.S. Pharmacopeial Convention (USP) is a scientific nonprofit organization that sets the public standards for the identity, strength, quality, and purity of medicines, food ingredients, and dietary supplements manufactured, distributed and consumed in the U.S. and has been adopted in many other countries worldwide. USP's drug standards (Chapters whose numbers are below 1000) are enforceable in the U.S. by the FDA. USP standards are used globally in more than 140 countries.
True or False?
The USP states that refrigerated storage consists of a temperature range between 2°C and 8°C, which means mathematically you can round to +1.6°C and +8.4°C, and still be compliant.
False. USP General Chapter <659> Packaging and Storage Requirements states that a refrigerator is:"A cold place in which the temperature is controlled between 2°C and 8°C (36° and 46°F)."
They are purposely listed as whole numbers (with no decimal point to indicate tenths of a degree) to allow for the tolerance of accuracy in the devices used for the measurement of temperature in storage equipment or packaging (typically, ±0.5°C). It is mathematically impossible to accurately ascribe fractions incrementally lesser to or greater than the whole number itself. Technically, the mathematical practice of rounding 2°C to 8°C can only be done in the context of whole numbers, and minimally to the nearest 10 digit. So, 2 becomes 0; and 8 becomes 10.
Many organizations inappropriately apply the practice of rounding, and believe fractionalizing whole numbers is an acceptable means to do this. The practice of rounding is scientifically unjustifiable. There is no evidence that the rounding of whole numbers is acceptable in any context in any regulatory document with regard to temperature.
True or False?
Water freezes when the temperature is reduced to 0°C.
Despite what most of us have learned, this is also false. Water must become supercooled to a temperature below 0° C before the change in phase (from a liquid to a solid) can begin. The sub-zero temperature to which super-cooling must occur varies and is dependent upon several factors, including exposure time, cubic volume, air circulation, other constituents in the water, and relationship to sea level.
True or False?
The consequences of exposure to freezing temperatures in the supply chain are greater than that of exposure to heat for most biologics, drugs, and vaccines?
Surprisingly, this is true. Most biologics, drugs, and vaccines require refrigerated storage (2°C to 8°C). For most drug products, this is only a few degrees above their freeze point and the risk of freezing is inherently greater. Improper packing, mishandling, and storage in sub-standard refrigeration equipment (especially downstream in the supply chain) are often the cause of accidental exposure.
Freezing destroys cells by rupturing them and by altering or breaking the long protein strands that bind them together. The damage is immediate, permanent, and irreversible, rendering the drug ineffective. Once thawed or administered to a patient, it is often visually impossible to tell whether a drug product has, at one time, been frozen.
Exposure to heat produces a gradual degradation in efficacy. Generally speaking, the higher the temperature and longer or more frequent the exposure, the more degraded (and less effective) the biologic or drug product becomes. It is wise to remember that heat degrades, but freezing kills.
Kevin O'Donnell is Vice President, Cold Chain Standards, Practices & Compliance at BioLife Solutions, Inc., and is a Contributing Editor for Healthcare Packaging. He is internationally recognized as an industry thought leader, author and advocate on matters related to pharmaceutical packaging and distribution practices. His latest book "Cold Chain Chronicles: A practitioners outside-the-box perspectives on the importance of temperature-sensitive drug stewardship" is available through the PDA.