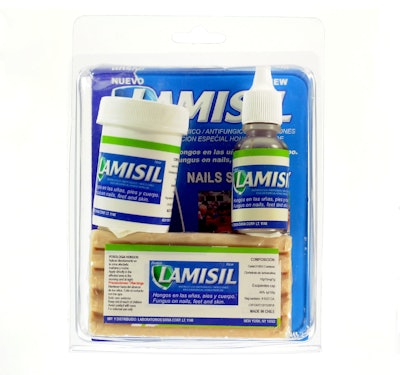 A blog on USDM Life Sciences' website says, "Getting a prescription filled at a cheaper online pharmacy is tempting for many of us. But, if your online pharmacy is not verified, there's a chance you are being ripped off or worse yet, putting your life in danger."
USDM's blog points out, "In many cases, the drugs do not have their intended ingredients in them. Patients who unknowingly obtain and use the counterfeit drugs are not getting the medical treatment they need and many unsuspecting patients are dying from the counterfeit medicines."
A late Sept. 2013 report on google.com said that the World Health Organization estimated that the "worldwide market for counterfeit drugs topped $430 billion a year."
Counterfeit medications are not new, yet remain alarming. For example, TheCounterfeitReport.com reports that Novartis is investigating over-the-counter "Lamisil" anti-fungal antibiotic medications sold on sites such as Amazon and eBay product that are not part of the Novartis product line and whose ingredients are unknown. Authentic and fake Lamisil products are shown on TheCounterfeitReport.com's website.
Visit that site's "Counterfeit Products In The News" page and you can read stories with headlines that range from "Counterfeit Medicines: The New Face Of Organized Crime" to "Hezbollah Maintains Network of Companies Trading in Counterfeit Medicine" to "Fake Flu Medicine Does Nothing, Or Worse." Disturbing news, to be sure.
What could help is the recently signed into law, H.R. 3204, known also as the Drug Quality and Security Act.
Circling back to the USDM blog, the DQSA law "means pharmaceutical companies will have to adopt a track-and-trace system for their medicines. Individual packs of drugs will need serial numbers within four years of the bill becoming law, which is November 27, 2017. In 10 years, medicine will need to be traceable as it makes its way from the manufacturer to a pharmacy."