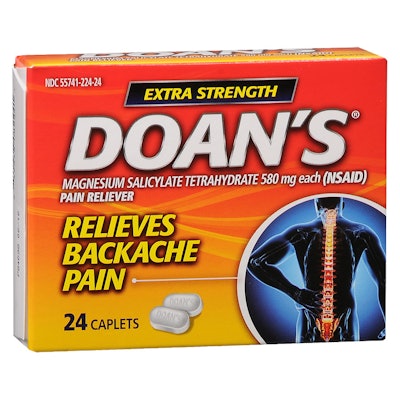 Delivering affordable, innovative medicines is mission critical for Dr. Reddy's Laboratories Inc., Princeton, NJ. Those therapies are sold in tablets, capsules, injectables and topical creams, in a variety of packaging configurations, including the two packages shown with this article.
The company produces products for gastrointestinal, cardiovascular, pain management, oncology, pediatrics, dermatology and anti-infectives.
Recently, the North American division of Dr. Reddy's Laboratories, Inc. deployed a proprietary artwork management system from ManageArtworks. Dr. Reddy's Information Technology team evaluated several global software solution providers before recommending ManageArtworks after understanding its capabilities.
"What set ManageArtworks apart from the other document management systems (DMS), artwork management systems and other collaboration platforms we reviewed is the system's integrated solutions," says Kim Mills, Senior Director, Packaging at Dr. Reddy's Laboratories. "The system brings together DMS; workflows; record management; including packaging records, batch records and, advanced reporting; analytics and audit trails."
Mills explains that the system will control all packaging documentation necessary to issue POs for both components and contract packaging services to produce finished goods for the OTC division managed out of Princeton office.
Both teams worked closely to meet the implementation deadlines. In order to facilitate Dr. Reddy's transition from its legacy system to the new platform, ManageArtworks trained users on working with the new interface. External partners' workflows are also integrated in the system.
"We are delighted to see Dr. Reddy's up and running smoothly so quickly," says Vic Stalam, Managing Director, ManageArtworks, North America.
ManageArtworks is a Packaging Artwork Management Software designed to help regulated industries like pharmaceuticals and CPG companies ensure regulatory compliance of their pack labels. It connects all stakeholders into an automated workflow, empowers users with sophisticated proofing tools and gives complete transparency to the entire process with approval request tracking, audit trails and dashboards.