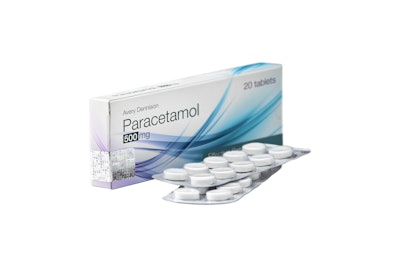 Counterfeiting continues to plague not only pharmaceuticals, but also industries that include electronics, food, wine, spirits and high-end cosmetics. It's an issue that affects five to seven percent of world trade. Similarly, package tampering and theft wreak havoc with both manufacturers and customers throughout the shipping channel.
While customers and end users want to be certain they are receiving legitimate goods, it's a must-have when it comes to pharmaceuticals to ensure absolutely safe products. Manufacturers may choose from a range of overt, covert and forensic security labels to remain steps ahead of counterfeiters, would-be product tampering efforts and/or theft.
Security labeling for pharmaceuticals continues to evolve, ranging from void films that leave irreversible "VOID" messages on a package when a label has been detached from a label face to infrared (IR) taggants—special additives in label materials that can be detected only with IR readers. Other tools include:
• Holograms, micro-embossed metallized paper with two -or three-dimensional holographic diffraction patterns. Customized holograms that provide an added level of security may be developed and registered on the International Hologram Manufacturers Assn. database.
• Optical brightening agent (OBA) security papers with or without fibers, which may be visible or UV luminescent. Customized fibers, watermarks or threads may be included in the label material. Security threads may be customized with messages, fluorescent print coatings or holograms. Fibers verification may be achieved through smartphone apps that allow customers to know that they are receiving exactly what they ordered.
Individually, these technologies deliver added levels of security and assurance that products are legitimate and have not been tampered with. However, manufacturers might consider—and benefit from—not just adopting a single technology, but combining solutions to develop customized security and authentication.
For example, consider utilizing bar codes or holograms for authenticity coupled with custom void patterns in films that may be developed to help ensure security. To make it obvious that tampering has occurred, a pattern may appear when a label is removed prior to shipping.
Adding colored film threads into a label provides something physical that is difficult for a counterfeiter to reproduce—even more so if the color is changed on a regular basis and the customer notified in advance. Fiber tracking technology can also be incorporated with specific smartphone apps to thwart counterfeiting.
Depending on the level of security desired, security and anti-counterfeit labeling may occur at the carton or bottle level.
It all comes down to picking a strategy and determining next steps. Communication with customers is key to ensuring they understand the steps taken that are protecting your brand, their shipments and the well-being of the end user.
—Editor's note: Sara Porosky is Associate Product Manager, Durables, Avery Dennison
Companies in this article