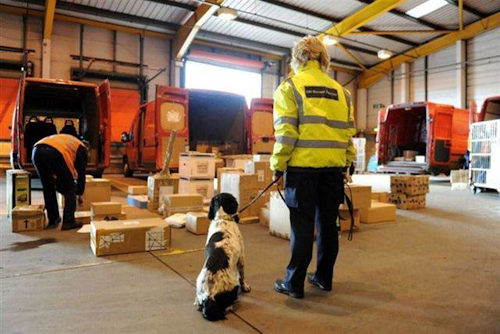 In October, the U.S. Food and Drug Administration, in partnership with international regulatory regulatory and law enforcement agencies, took action against more than 4,100 Internet pharmacies that illegally sold potentially dangerous, unapproved drugs to consumers.

Here's what FDA spokesperson Sarah Clark-Lynn had to say about counterfeiting and the role of packaging in anti-counterfeiting efforts:
HCP: How significant is this action with regard to pharmaceutical counterfeiting? Is this the first time such a broad-based global effort has resulted in such action? Could this beginning of further global actions?
Clark-Lynn: Consumers in the U.S. and around the world face a real threat from Internet pharmacies that illegally sell potentially dangerous medicines. FDA is committed to protecting consumers from the risks these Web sites present and helping them be more aware of the steps they can take to protect themselves.
During Operation Pangea V, a cooperative effort led by Interpol, FDA worked with domestic and international law enforcement and regulatory agencies to combat online sales and distribution of counterfeit and illegal medical products. The goal of Operation Pangea was to identify the producers and distributors of counterfeit or otherwise illegal medical products and take enforcement action to remove these products from the supply chain. These actions include civil and criminal charges, seizure of illegal products, and removal of offending Web sites.
FDA targeted Web sites illegally selling unapproved and potentially dangerous medicines that can be detrimental to public health, as some of these products should only be taken under the supervision of an authorized health care practitioner or contained active ingredients that were withdrawn from U.S. market due to safety issues. FDA sent Warning Letters to the operators of more than 4,100 Web sites and continues to work with foreign counterparts to address the remaining Web sites that continue to offer unapproved or misbranded prescription medicines to U.S. consumers.
Regarding new technologies, FDA scientists have developed a handheld Counterfeit Detection (CD3) device that can be used to rapidly screen and detect suspect problem products and packaging, like counterfeits. CD3 provides preliminary findings in the field in real-time by comparing differences between images of suspect product compared to authentic product.
HCP: This operation focused on Internet activities, but can you tell us what role packaging plays in identifying and tracking down illegal counterfeiting and diversion?
Clark-Lynn: While the U.S. prescription medicine supply chain is one of the safest in the world due to the strict regulatory framework governing the production and distribution of medicines, the FDA works in a variety of ways to protect the supply chain from substandard products. However the agency cannot combat the problem alone. In addition to our collaboration with our foreign counterparts, we also rely on other stakeholders to be vigilant. Drug supply chain stakeholders that manufacture, handle, distribute, dispense, or administer prescription medicine also have responsibility to ensure the safety and quality of the products that they receive, hold, or sell. This includes understanding and knowing our supply chain and who you are doing business with and inspecting product and packaging for inconsistencies.
HCP: Can you offer any insights into packaging or labeling practices that can help pharmaceutical manufacturers deter would-be counterfeiters and help ensure safe products reach consumers?
Clark-Lynn:  FDA is aware of several types of anti-counterfeiting technologies is use today, but does not currently require the use of any anti-counterfeiting technology on drug product and does not endorse one particular technology over another. Examples of anti-counterfeiting technologies include, but are not limited to, color-shifting inks, chemical taggants, holograms, bar codes, and RFID tags.
Photo supplied by Medicines and Healthcare products Regulatory Agency (MHRA).