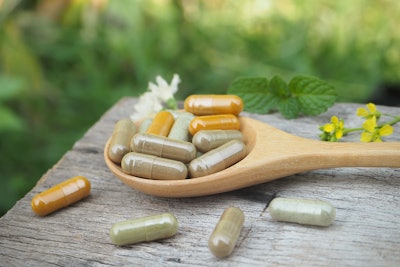 A new report from PMMI, "2019 Nutraceuticals Market Assessment," says that the market, consisting of vitamins, supplements, and functional foods and beverages, is set for steady growth. Consumers suffering from "pill fatigue" are looking for nutraceutical alternatives to supply nutrition, weight management, digestive health, and overall well-being.
As this trend matures, packaging trends continue to evolve away from rigid containers to pouches and stick packs. However, glass remains a staple for its functionality in vial form, such as the amber vials used for CBD oil. Packaging also tends to differ based on region. Europeans prefer functional foods and beverages rather than pills and supplements, while Chinese consumers value pill bottles that come in boxes due to the tradition of gifting. Learn more about the nutraceutical trends in the FREE 20-page Executive Summary here.
Looking for an answer to your nutraceutical packaging challenge? Make plans to visitHealthcare Packaging EXPO Las Vegas, Sept. 23-25 for the latest materials and machinery.
Companies in this article