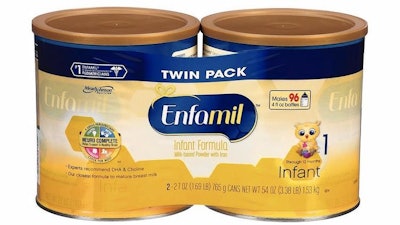 A February 9th Chicago Tribune article discussed a lawsuit filed by a former compliance director at Mead Johnson Nutrition who says she was fired after noting packaging defects. Linda O'Risky worked with the company for over 25 years before she was let go after claiming the product was prone to leaking, allowing for microorganisms and other contaminants to penetrate the packaging.
O'Risky's lawsuit says the company fired her due to cost-cutting restructuring, but she believes their action violates the Food Safety Modernization Act, the Sarbanes-Oxley Act and the Dodd-Frank Wall Street Reform and Consumer Protection Act.
"It became clear that senior management's hope was that the defective products would make their way through the marketplace without any major incidents of harm to consumers and without having to fulfill their legal obligations to report the known problem," the lawsuit says.
O'Risky is seeking a jury trial, her job back, and 2x back pay and compensatory and punitive damages. It should be noted there has been talks of Reckitt Benckiser acquiring Mead Johnson for roughly $16.7 billion.