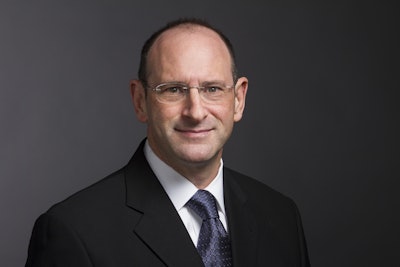 LAWS
The nearly ubiquitous coffee ingredient caffeine turns out to be potentially dangerous when ingested in concentrated form, and a food that's dangerous under recommended or ordinary conditions of use is an "adulterated," unlawful food.
Dietary supplements are foods but are often touted or taken for drug-like effects such as enhanced digestion, flexibility or energy, though they are regulated differently than are drugs. In April, the U.S. FDA issued a guidance document that set out some suggested conditions for making dietary supplements containing concentrated caffeine safer. Products with concentrated caffeine marketed as dietary supplements, says FDA, can be unsafe, but said the product's physical form makes a big difference.
FDA's new guidance says products are OK if they are tablets or capsules containing an amount of caffeine in each that isn't excessive, as are powdered or liquid caffeine in non-excessive "premeasured packets or containers" or "that have been significantly diluted to low enough concentrations of caffeine, such that a reasonably foreseeable measurement error, misreading of the directions, or misunderstanding about the nature of the product would not normally be expected to lead to toxic or life-threatening symptoms."
Liquid products, FDA said, shouldn't be sold in bulk: "…in general we consider products containing potentially lethal amounts of highly concentrated, liquid caffeine, sold in bulk such that the consumer is required to separate out a safe serving from a potentially lethal amount" to be adulterated under the law because they "present a significant or unreasonable risk of illness or injury under the conditions of use recommended or suggested in the labeling or, if no conditions for use are suggested or recommended, under ordinary conditions of use."
FDA also said, interestingly, that for powdered, pure or concentrated products, having warning statements on labeling wasn't good enough to avoid the products' being considered adulterated. The products are just too dangerous, says FDA, for a warning to prevent overdose or misuse when the container holds, for example, 10,000 recommended servings.
EFFECT
Three big points to make:
1. This is all in a guidance document, not a regulation, so it isn't mandatory, but it certainly helps you read FDA's mind as to what it would consider dangerous, and illegal, so, you know, take note.
2. As with many legal issues, it's packaging to the rescue: Some packaging structures, such as premeasured packets or containers, are clearly pointed to as solutions to the problems identified by this guidance.
3. Here's a whirlwind tour of how dietary supplements are regulated:
Some people think dietary supplements are "unregulated." Those people are what we in the law call "wrong." The ingredients and manufacturing and labeling and safety of dietary supplements are regulated, in that the packager has to assure it complies with all those relevant requirements, but the dietary supplement products are not approved in advance by FDA as are new drugs.
If dietary supplements are found to be unsafe, however, FDA can take a variety of actions against those products and their packagers.
Congress determined in 1994 that most dietary supplements were safe enough most of the time that placing a series of obligations on industry and giving FDA power to take after-the-fact enforcement actions if safety issues arose would inspire the growth of the supplement industry and adequately protect the public.
Has it worked? Mostly, yes.
Can FDA issue mere guidance rather than regulations and still get a lot of good industry reaction that enhances consumer safety? Yes, often. FDA has too keep alert and active to keep that being so, however.
Think FDA should be stricter? Tell it to Congress, because they'd have to change the law or give them a much bigger enforcement budget if they want to make wholesale changes to how FDA regulates supplements.
Eric Greenberg can be reached atgreenberg@efg-law.com, or visit his firm's website atwww.ericfgreenbergpc.com.
INFORMATIONAL ONLY, NOT LEGAL ADVICE