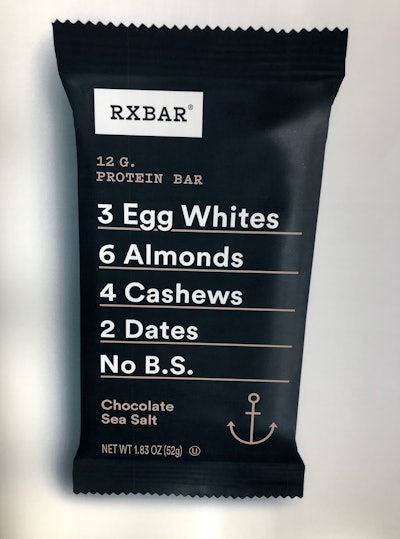 According to the latest research from PMMI Business Intelligence, consumers around the world are shifting focus away from pharmaceuticals and are increasingly taking their own health, their family's nutritional needs, and even the health of their pets, into their own hands. The producers of natural products are meeting the demand.
Plant-based foods, organics, collagen, allergy-free, CBD-lotions and oils—Baltimore Convention Center is using every square foot of space, every floor, for these entrepreneurs.
Many of these new brand owners have invested their own money, some may have an angel investor for start-up, and all are banking on the latest focus on personal health to find success with consumers. They come hoping to be discovered by venture capital or national retail outlets like Whole Foods or Walmart.
Many use co-packers and co-manufacturers, but others have production facilities of their own, like Humble Brands' all-natural deodorants from Taos, New Mexico whose packaging boasts "only five ingredients."
"We do all development at our own facility including testing of our products on ourselves," says owner Jeff Shardell.
Some hire outside package design firms, others talk about spouses, siblings or local artists chipping in creative ideas for a defining look.
Capello's grain-free pastas out of Boulder, CO, feature stark black and white graphics on a paperboard carton, with a colorful cameo shot of their almond flour pasta.
And not all are small or new brands—many are now owned by majors like RX Bar out of Chicago (acquired by Kellogg's for $600 million last year, according to Food Business News) whose simple, stark packaging is a list of ingredients. "3 Egg whites, 6 Almonds, 4 cashews, 2 Dates, No B.S."
Many have a commitment to sustainability, like Canada's Nutreve (whey and vegan protein powders), who feature a Plasticbank.com seal "Plastic Neutral Product" in their booth. Or Maud's Gourmet Coffee featuring certified recyclable pods. Or Drink Simple's six-pack carrier ring which can be consumed safely by fish, according to co-owner Jeff Rose.
Glass abounds for beverages and oils that need product stability. Many exhibitors feature the same products in both rigid and flexible plastic. Others are conscious of using too much plastic and talk about ongoing experiments with plant-based materials.
Many brand owners talk about the frustration of wanting to use better packaging or digital printing, for instance, but not being able to afford it based on their very small volume runs and limited resources.
These are brand owners with a story to tell, and many are using packaging to tell it. We found many products targeting women, children, athletes, pets, etc. The one demographic we did not find a lot of products offering benefits for were senior citizens. With our aging population, I was surprised I did not see any—so far--two days left to go!
Next year Natural Products East moves to Philadelphia. Natural Products Expo West, next March in Anaheim, CA, boasts 90,000 attendees. Get more information here.
For help with your natural product packaging journey, attend PACK EXPO Las Vegas, September 23-25.