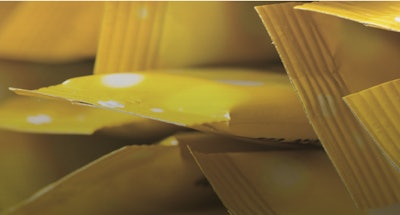 Shelf-stable functional foods and drinks allow big box and club stores to carry a wide variety of nutraceutical brands, according to a new report, "2019 Nutraceuticals Market Assessment." Clubs and big box stores are also looking for high count nutraceutical packaging that can maintain freshness. This is a delicate balance.
Nutraceuticals can often maintain their freshness for the first 50 servings or counts. However, when clubs or big box stores sell 100 or 300 count products, consumers will often notice the product degradation over time.
For high count products, nutraceutical packaging needs to maintain freshness even after the hermetic seal is broken.
"Clubs and big box stores push for higher count products. But once a customer opens a product and breaks the hermetic seal, things start going downhill. The first 50 are okay, but 51-250 do not impact anymore. So the consumer notices a lack of impact and never buys the product again," says one senior engineer at a functional food and drinks company.
Retailers want to jump on the bandwagon of these trends from keto and collagen to functional drinks. Manufacturers that can produce a wide range of nutraceutical products can effectively serve retailers like Walmart and Target looking to capitalize on trends.
"Walmart and Target are jumping on the bandwagon of providing nutraceutical products. This is a huge homerun for us. We will also take concepts like keto diet or collagen, and we will develop something with our partners. Then we tell big box customers, invite them into our plant and upgrade these customers to a wide range of needs-specific products," says a Project Engineer at a functional foods company.
Download your FREE 20-page Executive Summary, or, PMMI members can download the entire report here.
Looking for an answer to your nutraceutical packaging challenge? Make plans to visit PACK EXPO Las Vegas, Sept. 23-25 for the latest materials and machinery.