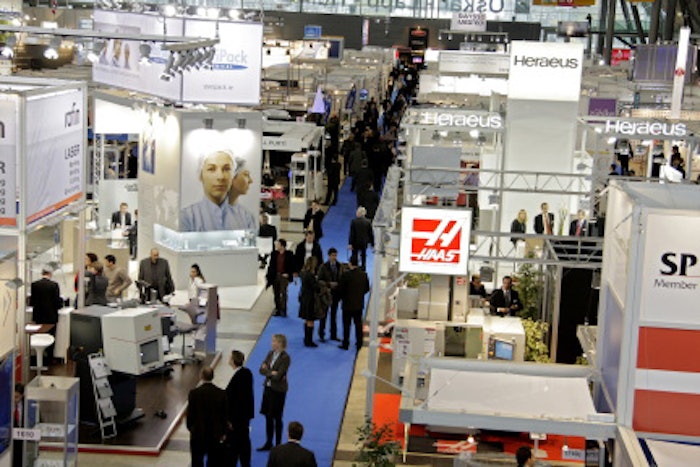 Held March 3 - 5, 2009 in Stuttgart, Germany, more than 11,000 engineers, production specialists, designers, and top decision makers from different sectors visited MEDTEC Europe, which included 633 exhibitors. Many visitors from outside Germany emphasized the international importance of the exhibition. Another positive sign was the enthusiasm of the visitors for the newly launched exhibition Südtec, alongside MEDTEC, and the Innovation Forum on the floor of the MEDTEC exhibition.
From the point of view of Medicon, a subsidiary of the
Optima Group
, the show proved successful. Visitors came to the Medicon booth with concrete projects. Medicon has contracted to exhibit at the next Medtech 2010 in Stuttgart. Nevertheless, the exhibitor sees the expansion of Medtech with three shows in Europe, four in the United States and also in Asia with some skepticism. The international character of each show could get lost, which still is the main reason for taking part. Medicon also sought more of a focus on the wound care industry at the show.
--Contributed by Cathy Hendricks, marketing manager, Optima Machinery Corp.
Companies in this article