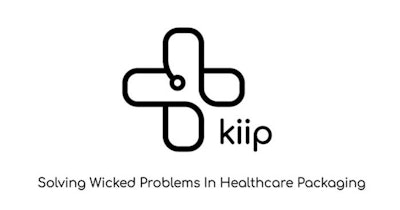 This content was written and submitted by the supplier. It has only been modified to comply with this publication's space and style.
The Kilmer Fund provides academic assistance to individuals or research teams working to improve the fields of microbiological quality and sterility assurance. Up to three scholarship awards or research grants may be awarded annually through a selection process and committee.
Research grant and scholarship applications must be submitted to [email protected] by February 25, 2022 for consideration.
"The Kilmer Fund is a central part of the AAMI Foundation's mission to support deserving healthcare technology professionals through scholarships, grants, and professional development recognition programs," said Steve Campbell, acting president and CEO of AAMI and executive director of the AAMI Foundation. "The Fund is only possible thanks to the support of many generous contributors. Every dollar helps deserving students and researchers achieve their professional goals and advance the fields of microbiology and sterilization."
Kilmer Research Grants will be awarded up to $10,000 each and directed toward offsetting the material and service costs inherent to rigorous, collaborative research. Full application details can be found at aami.org.
Academic Scholarships are awarded by the AAMI Foundation through the Kilmer Fund to aid individuals pursuing a profession in the area of microbiological quality or sterility assurance. Applicants should be pursuing undergraduate or graduate degrees in industrial microbiology, pharmacy, engineering, physics, or related fields and can be awarded up to $5,000 each. Full application details can be found at aami.org.
Celebrating the Inaugural Winners
The AAMI Foundation recognized its first Kilmer Fund award recipients in 2021.
Project Wicked Stability, a research group derived from the Kilmer Innovations in Packaging (KiiP) group, received a grant in the amount of $9,500. Their work is driven by the concern that the sterile packaging industry has been bogged down by repetitive, time consuming, and expensive stability testing of well-known sterile barrier materials.
According to the research team, "the problem is that current methodology consumes resources and can potentially delay the implementation of innovative and life-saving medical devices." To rectify this, the group is working to create a model for accurately and safely predicting the stability of common sterile barrier materials of construction
Md Ramim Tanver Rahman, a graduate student at Laval University who is pursuing a PhD in Pharmaceutical Sciences, was awarded the very first Kilmer Fund academic scholarship
"Thank you for the investment in students like me," he said. "This will allow me to focus more time on my research, studies, and reduce the part-time working hours."
Rahman intends to one day help the scholarship "work as a chain reaction," giving back to the Fund and future scholarship winners to achieve their own goals in the microbiological quality or sterility assurance fields.
Origins of the Kilmer Fund
The Kilmer Fund is an offshoot of the Kilmer Conference series, which is a memorial honoring Fred Kilmer, director of Johnson & Johnson's scientific laboratory from 1889 to 1934. The event is a premier global forum focused on sterility assurance and sterilization for invited professionals from industry, academia, government agencies, and healthcare delivery organizations. Johnson & Johnson held eight Kilmer Conferences from 1976 to 2003 before reviving the event in 2016.
AAMI also played a direct role in shaping the vision and content of the last Kilmer Conference program in 2019 and is doing the same for this year's Kilmer conference to be held this summer.
In 2016, Johnson & Johnson also donated to AAMI the Kilmer Conference proceedings, which has provided bedrock knowledge for many sterility assurance professionals. The proceedings are featured on the AAMI website.