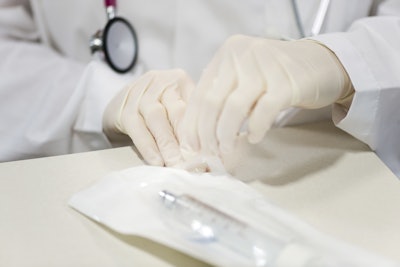 The new Michigan State University research, "A method for quantifying key components of the opening process for opening pouch-style packages containing medical devices," employed motion capture to compare actual opening practices to guidelines. 11 parameters associated with the opening process were studied.
Key takeaways: All of the healthcare professionals in the study crossed the sterile field during opening, and greater deviations from the guidelines occurred when opening larger packages.
Back in November, another study by a former MSU researcher was published on objective characterization of the effect of packaging design on the ability to successfully aseptically transfer items to the sterile field.