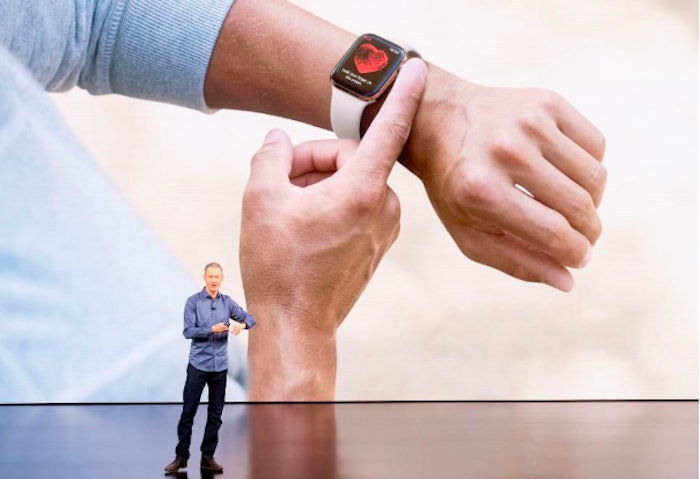 A recent Forbes article discussed updates to the Apple Watch that garnered it a class 2 medical device classification from the FDA. The Apple Watch Series 4, unveiled last week, can detect falls and has three new heart monitoring capabilities.
The internal accelerometer and gyroscope analyzes wrist trajectory and impact acceleration to determine when a fall occurs. It then delivers an alert from which the wearer can initiate an emergency call. If the wearer is immobile for more than 1 minute, it will make the call automatically and send a message with your location to your emergency contacts.
The built-in optical hearts sensor has been a feature of the Apple Watch since day one, but has gains more capabilities with each new release. The most recent version features a low heart rate alert, heart rhythm detection, and personal electrocardiogram monitoring.