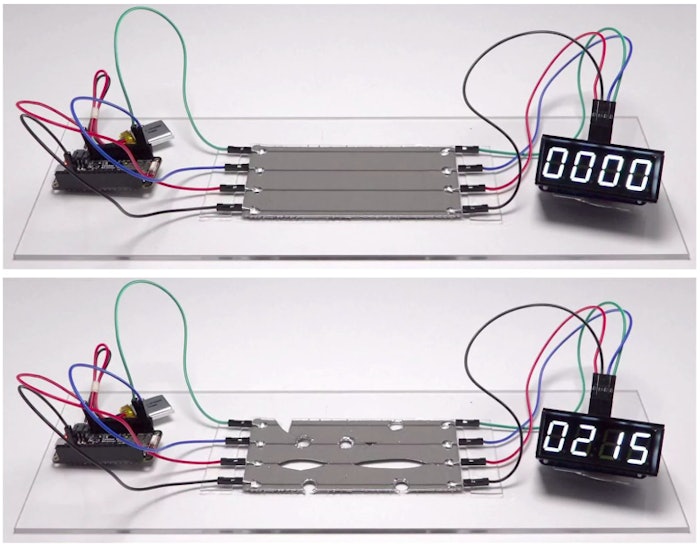 A recent Washington Post article discussed the development of a new material that's straight out of a sci-fi film. Apparently a team of scientists at Carnegie Mellon University is well on its way to developing self-healing machines with a new material capable of repairing itself after sustaining "extreme mechanical damage."
The material combines electric circuits and sensors with flexible elastic material that has droplets suspended in it. When it's damaged, the droplets form new connections with nearby droplets and reroute electrical signals. The concept was illustrated by continually powering a clock while cutting away pieces of the circuitry.
The team isn't the only one developing self-repairing materials; last year researchers in Belgium created a gel-filled robotic hand capable of self-repairing with the application of heat.