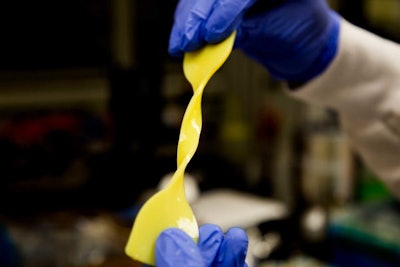 Each year, 850,000 U.S. patients undergo surgery to remove or replace knee cartilage. A recent article from Digital Trends discussed an unlikely synthetic material that could aid in the procedure's recovery. Researchers at University of Michigan have developed a synthetic Kevlar-based cartilage, or "Kevlartilage," that's better suited for the job than current options.
Natural cartilage is 80% water and extremely strong. However, current cartilage alternatives aren't able to create this unique combination; they're designed to replicate the physical characteristics of cartilage and neglect the water content. This is problematic because the water in our cartilage allows for the transport of important cell nutrients. Hydrogels have the water content, but are too weak to replace cartilage.
A Kevlar-based hydrogel, however, combines a network of Kevlar nanofibers with PVA, a material frequently found in hydrogel cartilage replacements. The Kevlar keeps the cartilage strong while the PVA maintains the proper water content, even when the Kevlartilage is stretched or compressed.