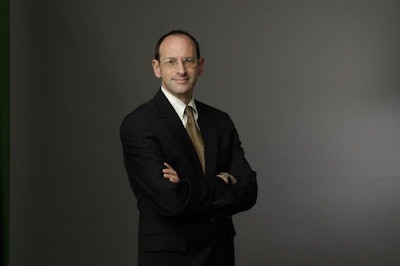 FDA issued an order that finalized new warnings and other regulatory obligations for sunlamps and the UV lamps that go in them. The UV radiation from sunlamp products may cause skin cancer, says FDA, and the risk to users "increases each time they use a sunlamp product."
The risk is highest, says FDA, for young persons under 18 and for those with a family history of skin cancer.
Significantly, FDA's new order includes a requirement for a so-called "black box" warning that reads, "Attention: This sunlamp product should not be used on persons under the age of 18 years." The exact process FDA followed here was to change the medical device "classification" of UV lamps used to tan the skin from Class I, the lightest regulatory burden and exempt from premarket notification, to Class II, the next category up and requiring premarket notification and other "special controls."
Among those special controls is the requirement for sunlamp products to feature that safety warning in the black box, and for sunlamp products and UV lamps for use in them to feature several other warning statements.
Perhaps upon hearing this, you wondered why FDA regulates these products at all. That is, we are talking about tanning beds and booths, not medicinal, therapeutic or diagnostic products. So why does FDA have anything to say about them?
The answer lies in the legal definition of "devices," often interchangeably referred to as "medical devices," in the federal Food, Drug and Cosmetic Act.
The law's definition of "device" is so broad that it covers an exceptionally wide array of articles, from tongue depressors to surgical gloves to scalpels to wheelchairs to MRI machines to artificial limbs to heart pacemakers.
To quote the definition in part, it includes "an instrument, apparatus, implement, machine, contrivance, implant, in vitro reagent, or other similar or related article," which is either "intended for use in the diagnosis of disease or other conditions, or in the cure, mitigation, treatment, or prevention of disease, in man or other animals," or "intended to affect the structure or any function of the body of man or other animals, and which does not achieve its primary intended purposes through chemical action within or on the body of man or other animals and which is not dependent upon being metabolized for the achievement of any of its primary intended purposes." (The definition also includes devices recognized by two specific reference publications, and component parts of devices.)
In short, "device" includes any article that is intended to affect the structure of the body, and tanning the skin counts, even though tanning the skin isn't medical in character in the way we usually think of that term.
On top of that, FDA has power to regulate radiation-emitting electronic products, which these tanning products also are, and "provides for developing, amending, and administering radiation safety performance standards." FDA is planning to make some changes to the 'performance standards' for these products, too, to strengthen warning statements, and to "reflect current scientific knowledge," and help harmonize U.S. standards with international ones.