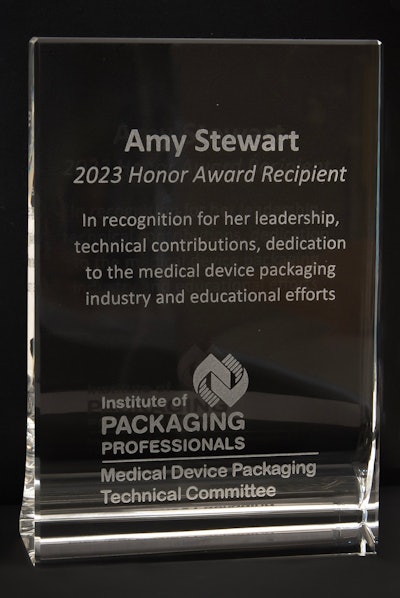 Each year, the IoPP Medical Device Packaging Technical Committee honors deserving members of the medical device packaging community, based on career achievements, experience, contributions that align with MDPTC's mission, and more. The nominations are submitted by members and reviewed by a volunteer committee.
David DiVaccaro, head of DiVaccaro Consulting Group, LLC, announced the 2023 winners at thePACKout in May.
Speaking on the origins of the award, DiVaccaro explained, "Curt Larsen had such a huge influence on our industry. A lot of people had nice things to say to him, but unfortunately, he had already passed. So that was the impetus to do this—to make sure we recognize those who've made significant contributions."
The following year, in 2020, they launched the award and John Spitzley became the first official honoree. "He was extremely well deserving, so that was a really easy decision. Since then, we've continued to have great nominees. In year two, Nick Fotis was chosen, and then in year three it was Jan Gates—these are very well recognized people.
"This year, it was a different mix. We had a senior person with Kent Hevenor who's given so much over the years. Amy Stewart was recognized for her contributions directly to the MDPTC and our members, and then the Fundamentals course that we're offering now which has been a huge hit and a significant benefit to our members. Ryan Erickson has made a number of presentations over the years at different events, and has done a lot of mentoring for younger engineers. His lab is one of the leading labs in our business."
While most people working in medical device packaging are understandably quite busy, DiVaccaro notes that it's important to pause and honor leaders: "This is one of those rewarding things. There are always other demands for your time, but this one is really, at the end of the day, it feels good."
Here, the three 2023 honorees share how they feel about the honor and their advice:
Amy Stewart, product development manager, Printpack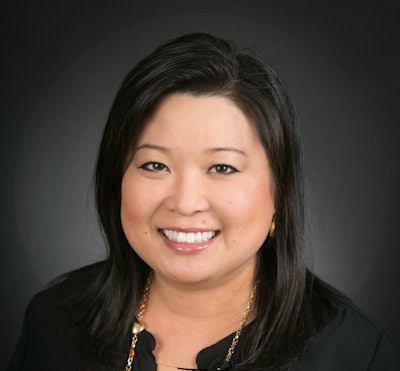 What's a career achievement you've been proud of?
Certainly, the MDPTC Honor Award is a mark of reaching a milestone professionally. I am working with technical experts in the industry, collaborating from different perspectives and delivering explicit value in our sterilization packaging market. The real achievement is finding like-minded people who share the same core values for the collective win. That foundation of mutual respect and trust is what makes technical committees to professional development initiatives successful.
How did winning this award make you feel?
I looked up the word "honor," and it humbles me to consider the contrast to "recognition". To lead a technical or leadership team requires challenging tacit knowledge and championing exploration for better approaches and new solutions. Establishing the right team culture allows us to have healthy debate, manage through difficulties and come out successful or be supportive when there are failures. My goal will always be to conduct myself in a way people have a distinguishably positive experience.
What's a piece of advice that you'd give to someone entering their packaging career?
I've kept a notecard on my desk from a Printpack leader at a promotion that simply said, "Congratulations. Do good things." The instruction has been an excellent daily and career compass.
Kent Hevenor, vice president, sealing technologies, SencorpWhite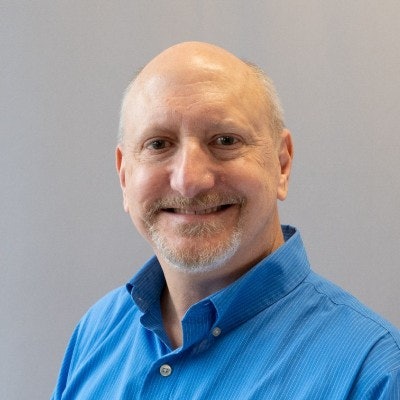 What's a career achievement you've been proud of?
My career has been focused on the sale of equipment that is used for sterile packaging. I'm fortunate to have been able to spend my career with one company (SencorpWhite) helping to define, develop, and bring solutions to the market that improve heat sealing technology. I approach my role as an educator – I listen to each customer's pain points and educate them on the ways that current technology can minimize their risk exposure and provide a robust solution. I am proud to have had the chance to share my accumulated knowledge with so many people over the years and to see it make a positive impact in so many companies.
How did winning this award make you feel?
It's an honor to be recognized by my colleagues for my contributions to the industry over the years.
What's a piece of advice that you'd give to someone entering their packaging career?
My advice to anyone entering their career in packaging is to get involved in industry organizations like IoPP and ASTM as quickly as possible and find someone to be your mentor. I learned so much and made the most important connections of my career through my involvement in industry organizations. When you surround yourself with the industry leaders, you absorb so much by simply listening and you position yourself to be a future leader.
Ryan Erickson, vice president, packaging engineer at Packaging Compliance Labs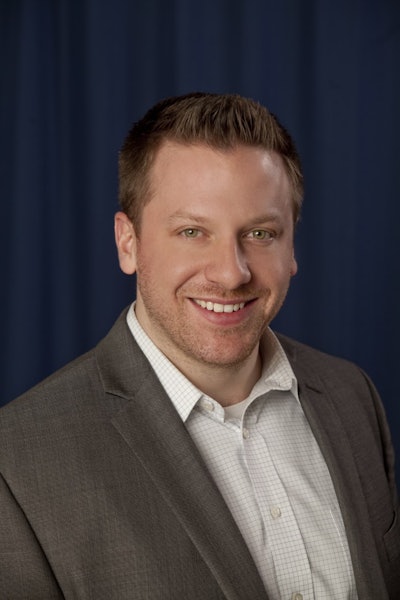 What's a career achievement you've been proud of?
As I was reflecting on what to say, I couldn't help but remember that it was eight years ago today almost to the day when I started this PCL venture full time after quitting my job, and showed up to work on a Monday morning in an empty building, with no furniture, nobody around, no equipment. It was really quiet, and a little bit scary. But I decided that I was going to just keep the faith in myself and press forward and give it the best I've got… the fact that this is eight years after that initial experience really makes this feel like a dream come true. And I really appreciate it. I also just want to say that I'm greatly honored to have met so many of you and worked alongside so many of you on a wide variety of projects. I've learned something from each of you. I've been really blessed to participate in other ways in our industry, such as leading our local West Michigan IOPP chapter as president for two years, which was a lot of fun. I've had the chance to travel all over the country and all over the world. I've been in countless production facilities and cleanroom environments and met a lot of really interesting and intelligent people. All are experiences I'm truly grateful for.
How did winning this award make you feel?
I am tremendously honored to receive this award. Thank you to the IoPP MDPTC, its members, thePACKout and its organizers, volunteers, and everybody that helped to make this possible.
Of course, I have to thank PCL and the amazing team of dedicated and talented professionals that surround me and make this possible… I wouldn't be here if it was not for that group of people.
What's a piece of advice that you'd give to someone entering their packaging career?
I'm really proud to count myself as a member and a peer amongst this medical packaging community. Each of you, regardless of your job title, or job description, play an important role in the solution to providing safe, effective medical products to members of our community, our friends or family and our neighbors. Thank you for making the world a little better place each day.
Nominations for the Honor Award are submitted by MDPTC members. The next call for nominations is expected in early 2024. Stay tuned at the MDPTC site.