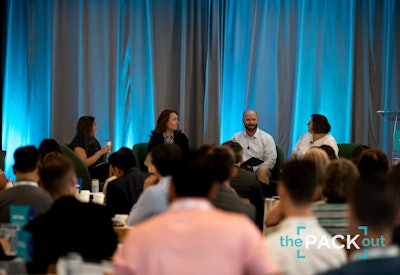 Life science sustainability encompasses so many types of initiatives—material reduction, material sourcing, packaging end of life, logistics footprint, and more. the[PACK]out, a conference for healthcare packaging professionals (May 9-11, 2023 in Austin, TX), will feature a number of sessions on device packaging sustainability. Designed for healthcare packaging engineers, the conference at The Line Hotel in Austin offers ample opportunities for education, networking, and mentorship, built for the industry, by the industry. Attendees can select from a range of topics, with an overall focus on design, sustainability, and usability. Check out our coverage from last year's inaugural event here.
Register for the[Pack]out here.
Here we spotlight sessions devoted to topics in sustainability, public health, and recycling:
May 9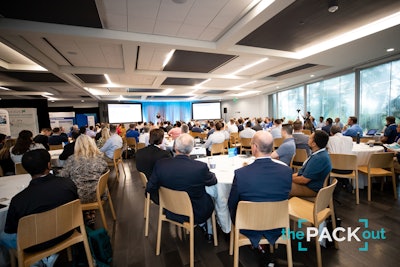 The Intersection of Climate Change, Healthcare, and Packaging: Accelerating Industry Action for Patients and the Planet, Cristina Indiveri, MS, Erika Kimball RN, MBA, and Paul Nowak (moderator) (9:00 – 9:45 AM)
Innovation Hour will include Answering the FDA Ethylene Oxide (EtO) Sterilization Innovation Challenge, Megan Frost, PhD and Kurt Yockey (10:00 – 11:30 AM)
Industry Power Hour will include an update from the HPRC (Healthcare Plastics Recycling Council), Peylina Chu, PE (3:15 – 4:30 PM)
May 10
General Session Theme : Leveraging Advanced Recycling Technologies for Sustainably-Sourced Medical Packaging Materials (8:40 – 10:00 AM)
Unlocking the Potential of Advanced Recycling: Today's Technology Landscape and Opportunities for Medical Packaging, Katherine Hofmann, PhD and Zach Patterson
Catalyzing Circularity: A Case Study in Adopting Certified Advanced Recycled Materials for Medical Packaging, Cliff Labbe and Rod Patch
Creating a Business Case for Advanced Recycled Materials: Critical Questions from the MDM Perspective – A KiiP Collaboration, Deepa Rampura and Anna Thomas
Foundational Track: Using Damage Boundary Theory as a Tool for Sustainability, Nora Crivello (10:30 – 11:00 AM)
Foundational Track Theme: Medical Packaging Recycling: Making it a Reality (1:35 – 2:45 PM)
End of Life Journey of Medical Packaging: What You Should Know as a Packaging Engineer, Jamie Pero-Parker, PhD, Samantha Smith, and Keith Weitz
Sterile Packaging Recycling Pilots: A Journey to Circularity, Nick Packet
Tenured Track Theme: The Sustainable Packaging Journey: MedTech Perspectives (3:50 – 4:50 PM)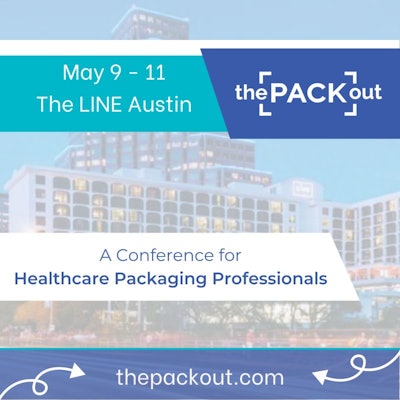 Packaging serves a critical role in protecting life-saving medical devices and maintaining sterility until the point-of-use. While these functions cannot be compromised, the demand for more sustainable healthcare packaging solutions is increasing. Whether your company has defined sustainability goals or you are just beginning the journey, it can be difficult to know where to start. How are medical device manufacturers challenging the status quo to reduce the environmental impact of healthcare packaging? In this session of TED-style Talks, we will hear from stakeholders at the intersection of packaging and sustainability as they share insights from their organization's sustainable packaging journeys.
 Session Intro, Paul Nowak
 Packaging Groundhog Day: How Do We Challenge the Status Quo?, Nancy Battaglini
 Q&A with Speakers, Moderator: Paul Nowak
Register for the[Pack]out here.