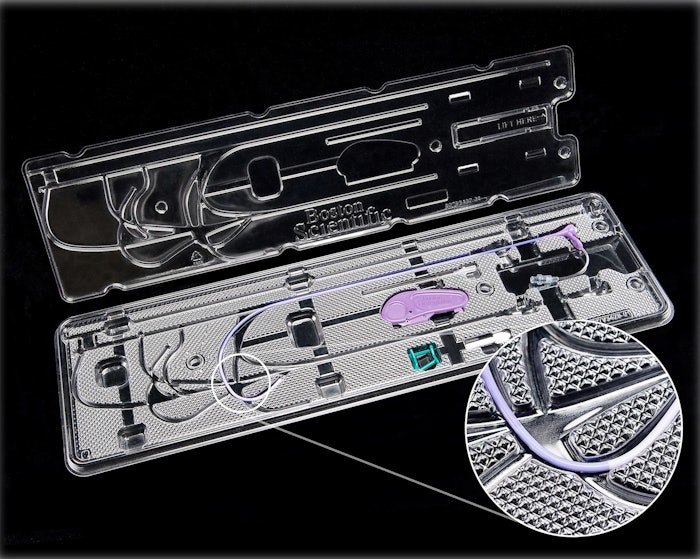 Boston Scientific's ACUITY® Pro lead delivery system package, designed and supplied by Nelipak Healthcare Packaging, was a Medical Device category winner at the recent IoPP AmeriStar & Visionary Awards ceremony during EastPack New York.
The collaboration between Nelipak and Boston Scientific addresses concerns regarding predicate packaging size and functionality.
The Nelipak and Boston teams prioritized voice-of-customer inputs during tray and lid design. The resulting tray utilizes innovative features including knurling surface patterns and catheter curve-containment channels to improve interface and protective properties.
Additionally a 200% volume reduction provides a 315% palletization and sales bag load efficiency increase, while sterilization costs dropped 50%. Material reductions yielded significant savings per saleable unit.
Nelipak Healthcare Packaging has also launched a new look website that highlights its expertise in packaging and process validation, packaging audits, sealing machine technology, and ancillary packaging solutions.  Links update customers on upcoming events, trade shows, and Nelipak's Process Validation video series. Nelipak focuses on the healthcare market with a 60-year history of operations in the Americas and Europe, and provides in-house design, tool build and class 7 and 8 cleanroom production in ISO 13485-certified facilities.
Companies in this article