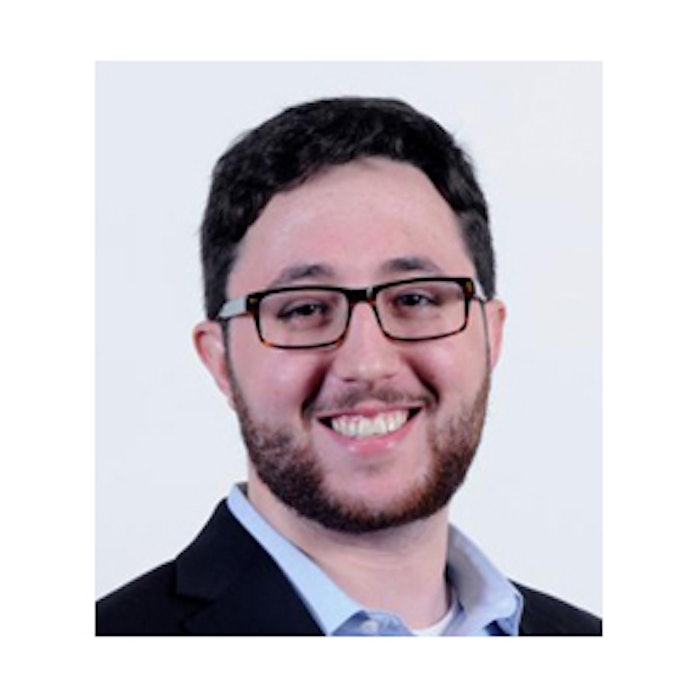 Healthcare Packaging (HCP): What are mHealth devices, what is their significance to healthcare, and how long have they been on the market?
Nick Kurkjy, Lux Research, Inc.: Specifically, mHealth devices provide remote diagnosis and monitoring of patient conditions, which enables preventive healthcare approaches. This helps patients (and their physicians) track their health over time and intervene before a serious event happens. For example, a patient with a history of cardiac disease can use electrocardiogram (ECG) readings from a wearable device to alert him and his doctor when it detects the early warning signs of a heart attack.
mHealth technology developers ultimately aim to lower the cost of  healthcare. mHealth devices enable preventive and decentralized care, which combine to reduce the cost of care and increase patients' quality of life.
mHealth devices have been on the market for less than 10 years. Initial adoption correlated with the rise of the smartphone starting in the mid-2000s, since mHealth devices often use mobile devices as a processing and communications hub.
HCP: Do mHealth devices need to be kept within specific temperature ranges? If so, what are those ranges?
Nick Kurkjy: Generally mHealth devices are used in the same temperature ranges that a human experiences, since the device typically directly interfaces with human skin, blood, etc. However, if a device is reusable and used by multiple patients, it could be exposed to high-temperature sterilization methods that can reach up to 132°C.
HCP: Beyond temperature considerations, what must packaging do for the shipment of these devices to the ultimate end user, and how might manufacturing and distribution challenges differ for mHealth devices as opposed to consumer mobile electronic devices?
Nick Kurkjy: mHealth devices face similar manufacturing and distribution challenges as typical consumer mobile products. However, especially in the IVD space, there is significant concern around any contaminants affecting the reliability of reagents and immunoassays. These tests often need to be aseptically sealed to ensure the accuracy of the test, much like over-the-counter pregnancy tests.
Centralized laboratories conduct a majority of IVD tests today, but it can take days for a patient and their doctor to learn the results of a simple test. Although this delay is acceptable for some tests, a rapid time-to-result is beneficial in most cases. mHealth IVD devices can leverage consumer electronics' processing and communications abilities to remotely run tests at home and in the field when a quick answer is most valuable. Another major reason why IVDs will be important for the mHealth device market is the need for increased access to healthcare around the world. Public health workers and local physicians can use mHealth IVD devices to perform screening and diagnostics tests in remote areas with little-to-no access to traditional healthcare facilities, as in rural India or sub-Saharan Africa.
HCP: What is a "typical" distribution route for such products?
Nick Kurkjy: This depends on whether the end user is in a clinical or consumer setting. Consumer mHealth devices are distributed much like any other consumer electronics device. Clinical mHealth devices would typically be distributed through a healthcare provider, be it a hospital, primary care physician, or pharmacy.

HCP: What are the shelf-life ranges for such products?
Nick Kurkjy: Depending on the device type, shelf life can range from a few months for some IVD tests to multiple years for electrophysiological electrodes.
HCP: Can you provide a cost range of mHealth devices, and based on those estimates, what is your opinion on the significance of packaging and the resources that make sense in terms of packaging investment?
Nick Kurkjy: Packaging is extremely important for both consumer and clinical mHealth devices. On the consumer side, packaging needs to attract customers and show off the device, much like any other mobile consumer electronics device packaging. For clinical mHealth devices, packaging must help ensure the device is sterile and safe to use. 
Consumer and clinical mHealth markets have significantly different packaging needs. Consumer mHealth devices often require flashy, attractive packaging to draw consumers in to buy the device. Clinical mHealth devices must have much more functional packaging, including sterile compartments and easy-to-understand instructions to properly address the needs of the patient.
HCP: What products do you see as being packaged well, either from a marketing or safety perspective?
Nick Kurkjy: From a marketing perspective, I see Jawbone's UP and UP24 devices as a great example of packaging that shows off the device and emphasizes its value.