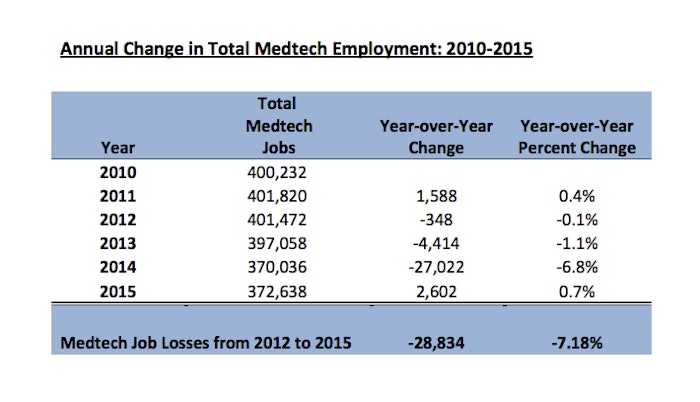 A February 8th press release from AdvaMed reported that U.S. jobs in the medical technology industry decreased by nearly 29,000 from 2012-15, a 7.2% decrease. The Commerce Department released updated data last month illustrating the drop in jobs beginning in 2012 in anticipation of the device tax coming into effect.
"These numbers reveal just how devastating of an impact the device tax had on our industry and underscore the urgent need for permanent repeal," said Scott Whitaker, president and CEO of the Advanced Medical Technology Association (AdvaMed). "At a time when American device manufacturers are ready to grow and create jobs, the best message this Congress and the Administration can send is through a full and permanent repeal."
AdvaMed released data showing how the industry managed to re-invest and create jobs in the wake of the tax's suspension, despite contrary forecasting from analysts.
Companies in this article