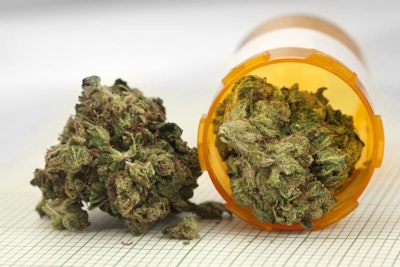 You may recall our recent article, DEA Gets Sued for Shrugging at its Own Application Process for Medical Marijuana Testing.
Marijuana for research only comes from one source, the University of Mississippi, hindering research efforts that seek to study the variety of strains available on the market. The DEA and NIH said it would allow new growing applications in 2016, but no new applications have been processed, leading to a lawsuit filed by the Scottsdale Research Institute in summer 2019.
CBS News reported that 33 entities ultimately applied since the DEA said it would accept applications for new growing operations for research purposes. Despite a statute requiring responses within 90 days, no applications—which included those from companies and universities—were processed for years.
There's now been movement since the suit was filed: the Justice Department has "announced that it is moving forward to facilitate and expand scientific and medical research for marijuana in the United States. … DEA anticipates that registering additional qualified marijuana growers will increase the variety of marijuana available for these purposes."
In the new announcement, DEA Acting Administrator Uttam Dhillon said, "DEA is making progress in the program to register additional marijuana growers for federally authorized research, and will work with other relevant federal agencies to expedite the necessary next steps… We support additional research into marijuana and its components, and we believe registering more growers will result in researchers having access to a wider variety for study."
Dr. Sue Sisley, Principal Investigator at the Scottsdale Research Institute, told CBS News that this was a "historic victory," adding, "Now we just need to keep the DEA's feet to the fire and make sure they follow their own timelines they laid out in today's public notice… It's going to take a long time to get access to newly cultivated cannabis material for research, but at least that door is now kicked open."
Indeed, those hoping for immediate application processing will have to be patient. The announcement said that DEA intends to propose new regulations, to help ensure DEA can evaluate the applications under applicable legal standards and conform the program to relevant laws.
The Notice of Application is available here: https://www.federalregister.gov/public-inspection/current
Hemp growing regulations
The official announcement also noted a change for those growing hemp: "The Agriculture Improvement Act of 2018, which was signed into law on Dec. 20, 2018, changed the definition of marijuana to exclude 'hemp'—plant material that contains 0.3 percent or less delta-9 THC on a dry weight basis. Accordingly, hemp, including hemp plants and cannabidiol (CBD) preparations at or below the 0.3 percent delta-9 THC threshold, is not a controlled substance, and a DEA registration is not required to grow or research it."