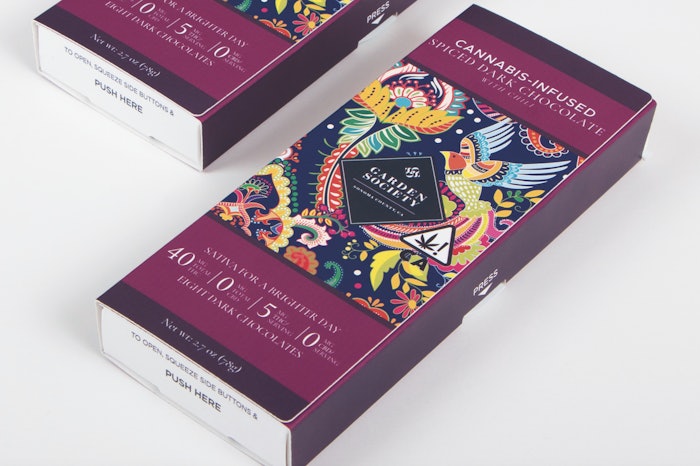 Editor's note: We recently profiled Garden Society's search for child-resistant cannabis packaging. Check out the article here.
Many pharmaceutical and device manufacturers know the struggle of printing all the required labeling on small products. It's the same story for cannabis and infused products. "The big challenge from a design perspective, especially for the pre-rolls or any smaller packaging, is getting all the regulatory copy on the package and still telling your consumer what your product is," says Karli Warner, Garden Society's Co-Founder.
While there isn't much room for details on some packages, all of Garden Society's packaging indicates the strain to the consumer with "Indica for blissful rest" or "Sativa for a brighter day."
"For any other details, we need to be really creative and print it in the required six-point font, or direct people to the website with symbols and then our handle. We're really trying to push education through our site and social media because it's had to come off the packaging to an extent," Warner notes. She says it's harder for the consumer, and also harder to show a differentiation between the products in the family.