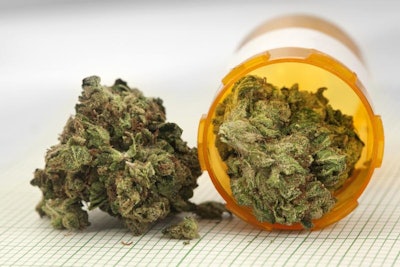 The StarMetro Vancouver reported on an unnerving issue in which Canadian citizens associated with the cannabis industry are being turned away at the U.S. border and receiving lifetime bans from entering the U.S.
The policy is targeting those involved in the industry, regardless of personal marijuana use. The article notes that Canadians are being labeled as "'inadmissible' because they are considered to be living off the profits of the drug trade. Once banned for life, they must seek legal waivers from an immigration lawyer—good for between one and five years—for the rest of their lives when they wish to cross the border."
Cannabis is set to become legal in Canada this fall, and has been legal in the state of Washington since 2012, but it remains federally illegal in the U.S. American borders are regulated federally so states' rights take a backseat.
Jay Evans, the CEO of an agricultural equipment manufacturer, and two of his employees were given lifetime bans for entering the U.S. back in April, when it came out during routine questioning (and subsequent further scrutiny) that they were meeting with an American company to begin design on a new machine intended for use in cannabis production.
"We had not yet designed the product, we had not yet marketed the product and we'd not yet sold the product," Evans said in an interview. The article notes that Evans did not blame border guards for doing their job, but that the issue seems to stem from U.S. Department of Justice paranoia about the effects of Canadian legalization.