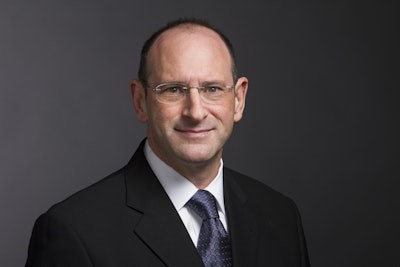 LAWS
FDA recently took a dramatic step forward when it approved as a drug a purified form of cannabidiol (CBD) to treat seizures in people with two rare but severe forms of epilepsy.
"This product approval demonstrates that advancing sound scientific research to investigate ingredients derived from marijuana can lead to important therapies," says FDA commissioner Dr. Scott Gottlieb.
EFFECT
Perhaps anticipating how the public's imagination might run away with the news that FDA had cleared a drug containing a marijuana-derived ingredient, it issued a carefully worded explanation. Don't count on this approval, it seemed to be saying, to open the floodgates for FDA clearances of products made of marijuana or any of its 80 active chemicals. Instead, you'll have to go to them with sound science.
This approval, while important, "is not an approval for marijuana or all of its components," said Gottlieb. "This is the approval of one specific CBD medication for a specific use. And it was based on well-controlled clinical trials evaluating the use of this compound in the treatment of a specific condition. Moreover, this is a purified form of CBD. It's being delivered to patients in a reliable dosage form and through a reproducible route of delivery to ensure that patients derive the anticipated benefits. This is how sound medical science is advanced."
In short, this is not a stoner's dream. Instead, it's a reminder that FDA's science-based drug approval process, complete with clinical trials in people and proof that a drug can be manufactured and packaged with consistent purity and levels of its active ingredient – is still open for business.
Meanwhile, for those who want to get their hands on marijuana without getting FDA's blessing, there's a legal storm a-raging. Quite apart from FDA's establishment-style approach to clearing new drugs for specific medical uses, the realm of marijuana continues to present a direct and dramatic conflict between state and federal laws.
Individual states are increasingly making lawful the possession and use of cannabis -- sometimes for medically prescribed therapeutic purposes, sometimes just recreationally – and packagers are helping fuel a range of creative new approaches for this unique and booming new retail realm. But national law still makes marijuana not merely gently illegal, but seriously so. Under federal law, it's a "Schedule I" drug. What's a Schedule I drug? Well, it's a drug "with no currently accepted medical use and a high potential for abuse," say the feds, and Schedule I includes, for example, heroin, LSD and ecstasy, along with marijuana. And, to top it off, the new Trump administration has even said, in contrast to an Obama administration policy, that you can't assume anymore that the feds will refrain from enforcing their laws just because a state has made the stuff legal.
FDA will probably continue to evaluate new cannabis-derived drugs one by one, but in the long term, Congress is going to have to figure out how to resolve that conflict.