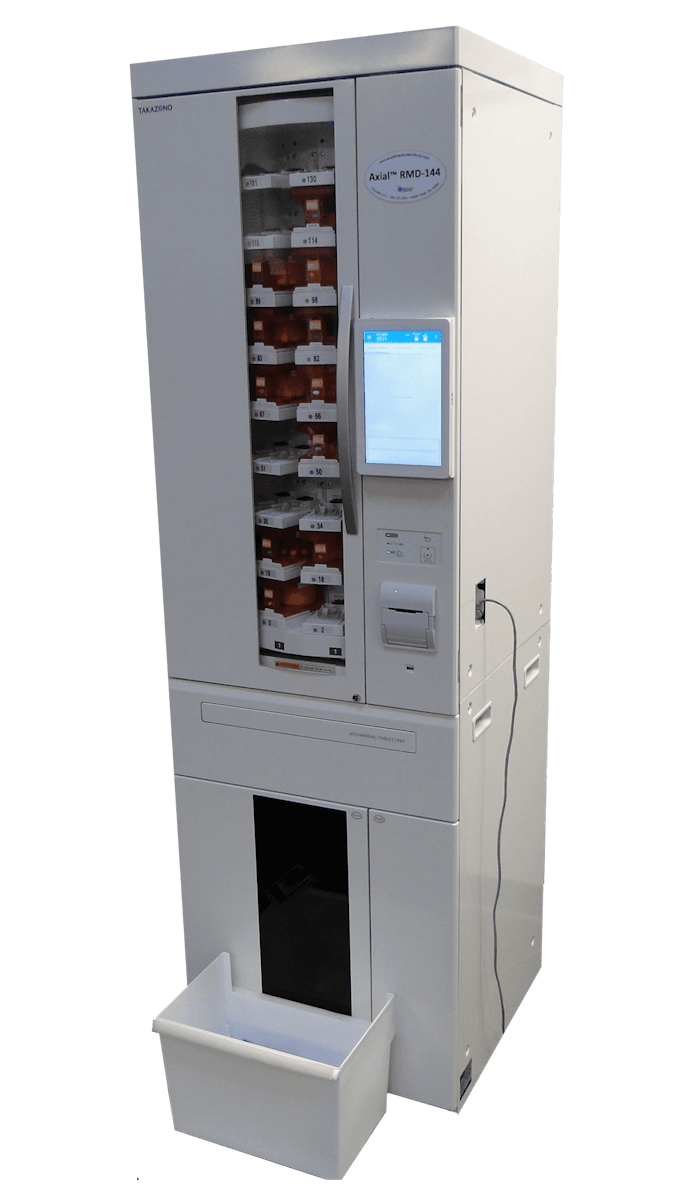 Euclid Medical Products, a provider of multi/unit dose packaging and barcoding systems, announces the introduction of two next generation multi/unit dose strip adherence pouch packaging machines called Axial. 
These next generation multi dose packaging machines are built on a rotary design which is designed to allow for a very small footprint. (The 144 canister machine has a 2'x2' footprint. The 352 canister machine has a 2'x4' footprint.)
These pharmacy packaging machines are made to unit or multi dose medications and to package at speeds up to 65 packages per minute. Storing up to 15 canisters of one medication for high volume runners, the machines are also meant to continue to package as canisters are being refilled.
The rotary design should allow for easy access to the canisters as well as easy cleaning and maintenance. These machines are designed to include RFID smart canisters and a built-in dehumidifier.
Other features include:
·      Packaging materials (Class A) contain technology that provides Fast Easy Opening,
·      Provides 300 DPI thermal transfer printing and can produce linear and 2D barcodes.
Companies in this article