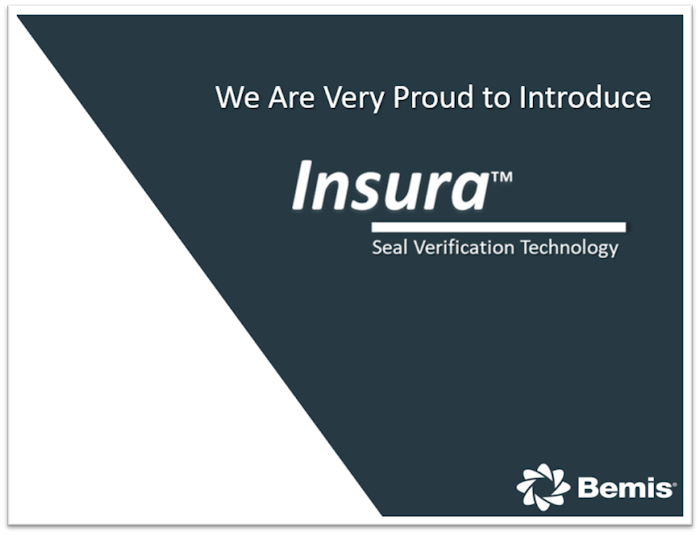 Bemis Healthcare Packaging recently launched Insura™, an innovative seal verification technology designed specifically for medical device packaging. This technology is a real-time, non-destructive visual indicator of seal quality that is imbedded into the sterile barrier system. A blue color is generated under only proper seal conditions—chemistry, heat and intimate contact.
Bemis collaborated with its customers to understanding their needs in this quality-driven market, leading to the development of what it describes as a game-changing technology.
Successfully engineering this technology platform was enabled by Bemis's material science expertise. Some key developments include the following:
• The blue color is generated during the sealing process as a result of the combinatory chemistry added to the packaging substrates.
• The blue color intensity correlates to seal strength and can help identify defects. Measurement can be taken in real time to confirm seals are in specification.
• Through ETO sterilization the color is reversed, providing no visual difference to the end user.
To discuss how Insura Seal Verification can benefit your organization, contact Bemis Healthcare Packaging at bhp@bemis.com.
Companies in this article