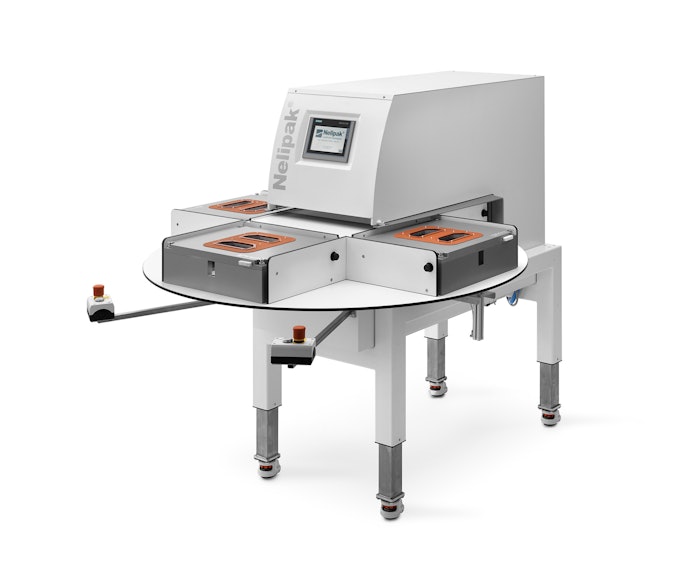 Nelipak®Healthcare Packaging, a global provider of custom thermoformed packaging that protects medical devices and pharmaceuticals, announces the availability of freestanding, easy-to-operate NX-B rotary tray and blister lid heat sealers.
The flexible, customizable machines meet the demands of high-volume production runs or mixed short runs requiring quick turnaround of both sealing tools and machine settings.
NX-B rotary tray sealers are part of Nelipak's collectionof CE-marked custom made sealing machines, ideal for Class 7 cleanroom operations. Nelipak's machines seal a variety of coated lid materials including Tyvek®, paper, film or foil and ensure validated seals when used in conjunction with the company's matching sealing dies, blisters and tools.
The NX-B machines are available in two- and four-station versions and are tailored to meet customers' specific sealing needs.
Other features include PLC controls with options for in-line lid stock pick and place, robotic handling of trays, and in-line printing of lids. Nelipak's sealers are reliable and easy to maintain and feature quick tool change sealing dies and profiled heat plates with RFID readable tags linked to machine recipes.
Nelipak also recently enhanced its NX-T1 PLC Controlled Sealer, which features a touch button for "hands free" sealing. The drawer automatically closes to seal trays and returns to the open position upon completion of the seal cycle.
Companies in this article