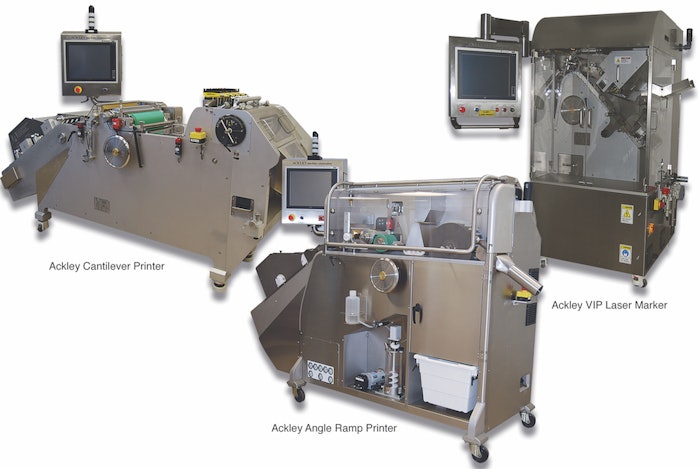 Ackley Machine Corp. offers printing systems that isolate and align individual products from the mound of tablets in the hopper feed to place them perfectly in a nest for subsequent pixel precise printing and inspection.
Ackley's printers also feature a patented fail-safe vacuum drum pick-off of acceptable product, where only the bad tablets are dropped off the line. This eliminates losing rows of good products and optimizes production output.
The Ackley Angle Ramp multi-lane printer can deliver speeds of up to 1 million tablets/hr. The Cantilever multi-lane printer offers a medium product option, where four or five products at medium volume can be run with quick changeover. The VIP Laser offers a single-lane, slower-speed option for laser marking.
Companies in this article