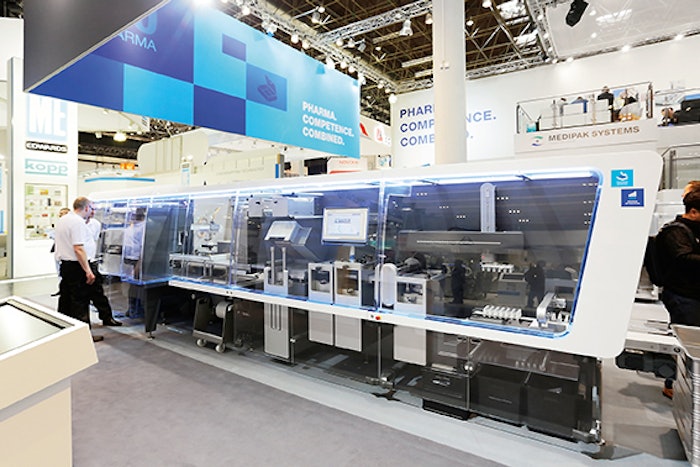 The BE Blister Series from Mediseal focuses on significantly increasing machine availability. Above all, it is faster, with simpler changeovers and cleaning that makes a difference. The number of parts involved in a changeover has been reduced.
Only minimal settings are required on the part of the operator, who can perform his or her tasks more quickly thanks to the simplified accessibility to all areas.
This also affects cleaning times, which have been further shortened thanks to a cleaning concept in which rounded corners and the avoidance for the most part of dirt traps are just two examples of the implementation of GMP requirements at the design level.
While developing the BE, Mediseal worked under the banner of "More productive time and joy in production." That's achieved by simplified, fast cleaning procedures and shorter product changeover times. For small lot sizes in particular these are a prerequisite for consistently high machine efficiency.
Mediseal achieves 'Joy in production' by means of a brand new, modern design and operating concept for the equipment. Fast orientation and an optimal overview, outstanding accessibility to all areas and optimal support in the respective job stages make the operator's work easier.
Customers offered praise and appreciation for both the new machine design and the sophisticated control concept.
Companies in this article