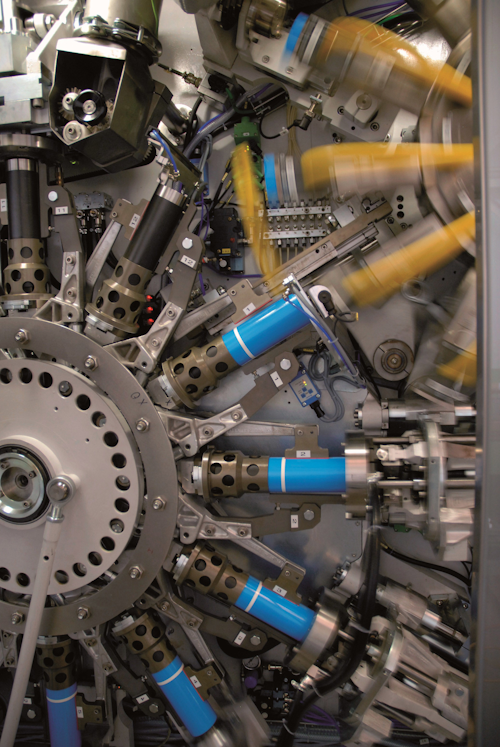 Optima Packaging Group introduces the InlineCan, a carton can that can be made, filled, and closed in one continuous process, and if required can also be further processed to end packaging. Benefits include efficiency in warehousing and logistics.

Instead of delivering empty cans for carton packaging, the InlineCan system provides material on a reel for the can bases and bodies. Only the closure caps are manufactured in advance and delivered as ready-to-use parts. Raw materials for 30,000 InlineCans of identical size and format can now be stored in the same warehousing area used for 1,000 conventional premade cans. Up to 15,000 InlineCans are obtained from one roll. With the InlineCan, handling of preformed cans, including transport, storage, packaging, and availability, is practically eliminated. The InlineCan is also lightweight and robust.

The InlineCan meets all the requirements for packaging with respect to product protection and POS marketing. In order to get the best protection of the contents, whether they are powders, granules, or pieces, it is possible to integrate a pressure control valve, for example, or to fill under protective gas or to fulfill closing by means of peel-off foil and snap caps. With respect to the basic form, the user benefits from the wide variety of possible shapes, from "rounded" square to octagonal. Ovals or combined round/square forms are also possible. All basic forms are set by means of format tools, and the height of the InlineCans is adjustable.
Depending on the product, the appropriate dosing systems are integrated in the machine. In combination with certified and legally calibrated weighing technology, the dosing results are precise and reduce product giveaway to a minimum. The closed can is then brought immediately to the secondary packaging station.
 
Companies in this article