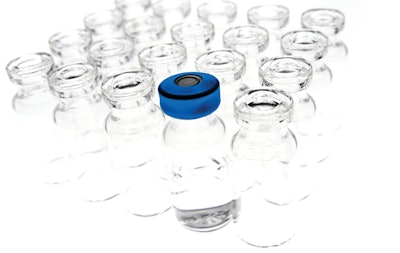 Getty Images
There are a number of ways that existing packaging technologies can be leveraged for advanced biomanufacturing and cell therapy products, per a panel at the PDA Annual Meeting this week.
As Hari Pujar, PhD, MBA, operating partner, Flagship Pioneering, explained, existing packaging formats were used for RNA vaccines—vials and syringes—and they started off with frozen storage. "Container closure needed to be compatible with -80 or -20 storage. We're now hopefully transitioning to more traditional storage temperature… maybe room temperature is still a bridge too far at the moment," he said. "The kinds of therapies that Tessera is pursuing, it's ultimately an LNP [lipid nanoparticle]. So the same packaging format that you might use for mRNA vaccines would translate to gene editing using RNA."
He noted that the product volumes will be different—much larger than a 0.5 mL dose—but the formats will be similar to those used for vaccines and biologics.
Discussing the same topic for cell therapies, Don Healey, PhD, chief technology officer, Adicet Bio, said that because these are living entities, they can't be lyophilized or shipped at room temperature at this point: "I don't think there's a way around frozen profiles. Obviously liquid nitrogen is the preferred long-term storage option, and even for shipping from a manufacturing site to clinical because of the issues of stability."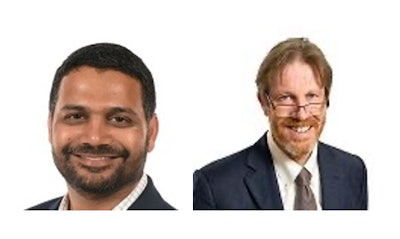 He added that they run tests, thawing out the product and letting it sit on the bench to observe how stable it is over time. "There's definitely a cut-off component. If you have a cryopreserved product, you probably have dimethyl sulfoxide [DMSO] as part of your freezing agent and living cells do not like DMSO. So if you want to avoid having to essentially thaw, formulate at the clinical site to get longer stability, at least prior to infusion, that's a manufacturing step in its own way," Healey said. "So typically, you cryopreserve material, you send it to the site, you thaw it out. It's somewhere between 30 minutes to three hours where you have to infuse that product before its potency or viability decays. So, LN2 is really the only way to go for shipment."
Pujar also highlighted that the dosage also comes into play. "You can imagine, for example, an mRNA LNP as a protein replacement therapy that would need to be chronically dosed. It depends on the route of administration, it could be IV, it could be inhaled in the case of cystic fibrosis," he explained. "Those dosage forms are still packaged in a similar manner, but the method of delivery into the patient needs innovation. If you are infusing somebody chronically, then you have to think about what's the patient experience there. For an inhaled mRNA LNP formulation, device innovation will be needed. So that's kind of a separate class of new modalities that are chronic, as opposed to the one-and-done therapy that we just described."
When asked if he had wishes for packaging suppliers to improve, Pujar noted that often in the filling technology world, many prefer to fill in-house as opposed to tapping a contract manufacturer, particularly if they've been through consent decrees or warning letters. "But I think the technology has moved quite a bit to robotic, isolator-based filling, and Vanrx is a great example of that. The number of choices for vials and stoppers, etc., for those new technologies are very few and far between. I think a wish would be to expand that capability."