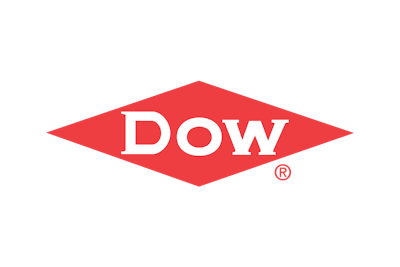 Dow's REVOLOOP™ recycled plastics resins product portfolio represents a significant advancement in the quality and quantity of PCR for packaging. For example, the REVOLOOP™ resin for shrink film is designed with 70% PCR, which provides up to 40% recycled content in the final product, while providing similar quality and performance as materials made with virgin resins. By launching this product portfolio in North America, Dow is committing to significantly expand its circular solutions and its overall ecosystem, which will help companies reduce their carbon dioxide emissions and energy footprints.

"Our customers have consistently asked us for more recycled plastic feedstock for packaging," says Alex Saba, senior marketing director, Packaging & Specialty Plastics at Dow. "Our REVOLOOP™ offerings are designed to benefit both the planet and our customers, while also advancing Dow's ambition to Transform the Waste in support of our efforts to limit the amount of plastic waste that ends up in landfills and reduce greenhouse gases."

The company will display its ongoing expansion of circular solutions, including its latest REVOLOOP™ recycled plastics resins product offerings, at PACK EXPO International Booth W-22017 from October 23-26.
Dow has nine Pack Studios sites worldwide—in every major geography— that offer in-depth design options for clients through a unique collaborative approach to accelerating sustainable packaging innovations. At Pack Studios, the company engages with packaging experts across the value chain—converters, OEMs, brand owners, designers, recyclers, and universities, combining talents to solve packaging challenges. Each Pack Studios site is built to help customers find the optimal solution for their product needs, with the facilities to conceptualize, develop, and test ideas globally.

"Sustainable packaging is a major component of our comprehensive strategy to imagine a more sustainable world and help create circular ecosystems," continues Saba. "As we continue the celebration of 125 years as a company, we're excited to showcase how Pack Studios can help streamline the process to develop more circular and low-carbon solutions."
Companies in this article