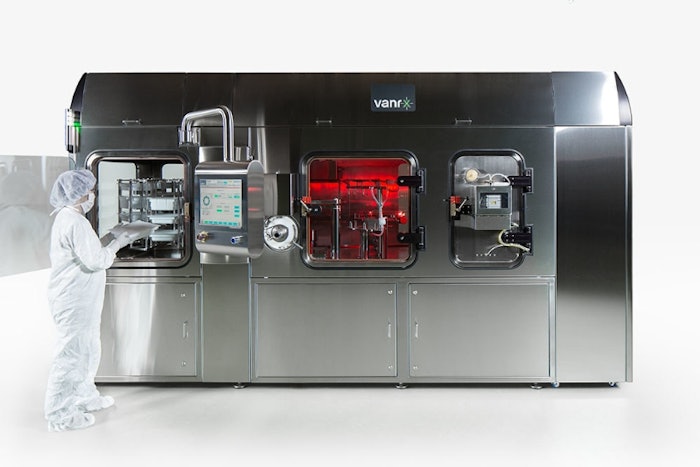 Vanrx Pharmasystems' new advancements in aseptic filling robotics and machine vision are among the core technologies in the SA25 Aseptic Workcell, the gloveless isolator for automated filling of injectable or lyophilized therapies. The SA25 fills syringes, vials and cartridges.
The SA25 Aseptic Workcell helps the industry modernize fill-finish operations for next-generation therapies.
Pharmaceutical companies can bring their products to market faster using the SA25. It is well-suited for the targeted, smaller volume therapies that form an increasing portion of pharmaceutical companies' revenues and development pipelines. With rapid changeover between formats and the use of nested, pre-sterilized containers, Vanrx's offering enables greater uptime and production agility.
Vanrx Pharmasystems makes technologically advanced sterile filling solutions for the pharmaceutical industry. Vanrx fill-finish machines use isolated robotics and machine vision to automate the packaging of injectable drugs into nested vials, syringes or cartridges. The company was founded by pharmaceutical industry veterans to create the systems needed to make the next generation of innovative therapies.
Companies in this article