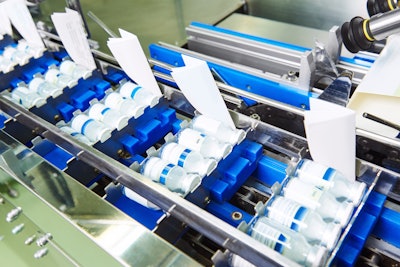 Covectra is launching its new entry-level serialization system, AT Prime.
With built-in flexibility, providing aggregation to the case and pallet level, AT Prime offers an affordable out-of-box solution for pharmaceutical, medical device, food and beverage and consumer goods industries in need of timely solutions for evolving regulatory requirements both in Europe and the US.
The system, which enables compliance with EU FMD serialization requirements, includes access to Covectra's cloud-based AuthentiTrack for downloading directly to a server to provide serialized data to the packaging line, and to a printer for the primary package. AT Prime also includes an interface to AT Cloud, a GS1-certified EPCIS database, which can be used to support supply chain, third-party connectivity and regulatory compliance.
Increasing international regulations such as UDI (Unique Device Identification), FSMA (Food Safety & Modernization Act), DSCSA (Drug Supply Chain Security Act) are impacting the way companies do business today. Many manufacturers are struggling to meet compliance in a timely fashion to avoid fines, and disruptions to their supply chain network. AT Prime adapts to evolving serialization compliance rollouts, offering a practical, low-cost solution, which increases visibility and control and can be deployed quickly and efficiently to serialize the units of trade to enable track and trace and deter counterfeiting.
AT Prime is based on open industry standards, supports a wide range of popular industrial printers and vision solutions.
Companies in this article