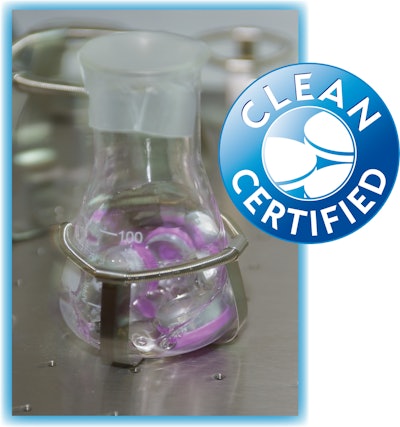 How to ensure a low level of microbiological and particulate contamination of crimp caps before their sterilization and use within the aseptic process?
This is an important issue for all pharmaceutical laboratories, performing the sealing of their sterile product as an aseptic process. They have to ensure the safe finishing of their sterile product by using clean and sterilized crimp caps (according EU GMP, annex 1).
To tackle this challenge and provide a solution for the most demanding market requirements, EMA Pharmaceuticals developed a new range of sealing solutions: The EMA Clean-Certified Caps. These caps are specifically processed caps, ensuring a controlled low content of particulateand bioburden contamination before sterilization.
According to the customers' production process, EMA Clean-Certified Caps can be provided in "Ready-to-be-sterilized" or "Ready-to-be-used" versions, providing on-demand the service of a validated irradiation treatment.
EMA Pharmaceuticals has presented this new range for the first time to its customers during the last CPHI in Frankfurt. The launching of this new service range is accompanied by the redesign of the company's website, allowing pharmaceutical companies to choose the best possible sealing solution with regards to their needs and applications.
Companies in this article