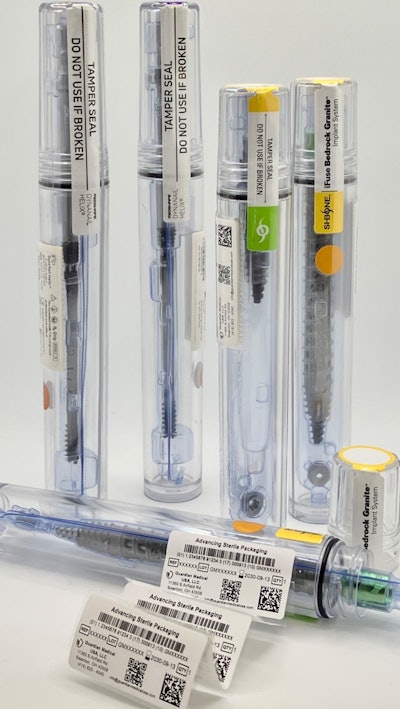 This content was written and submitted by the supplier. It has only been modified to comply with this publication's space and style.
The Institute of Packaging Professionals (IoPP) has unveiled the recipients of the AmeriStar Awards for 2023. After rigorous evaluation by a panel of judges from diverse packaging industry segments, 24 professional and five student submissions earned the AmeriStar Award.
This year's winners are:
Medical Device
CapSure sterile barrier packaging system from Guardian Medical USA utilizes impact-resistant Tritan co-polyester to deliver superior protection with a single barrier, reducing the package's size and footprint. The intuitive design enhances aseptic handling and identification, while the pre-validated 10-year shelf life offers supply chain flexibility. Eco-friendly and versatile, it is ideal for orthopedic device packaging, providing a complete and efficient solution.

SEEkey® Transit Tray Optimization from Integer was developed for wire spools and eliminates the popping/flying issue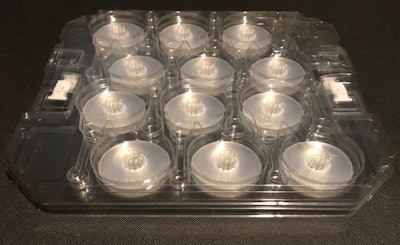 caused by traditional undercut snaps, providing enhanced control and security. Its thin, 25-mil design reduces plastic usage, achieving a 44% reduction and 24% cost savings. The tray's versatility in locking and unlocking offers efficient product organization, while dual nested spacing levels reduce secondary packaging and improve sustainability. Its continuous stack design ensures strength and passes rigorous testing requirements.

Titan 2.0 Cord Cutter Tray, Retainer, and Triangular Stand from Prent Corporation and Standard Bariatrics is a thermoformed solution that reduces material usage, carton size, and overall weight, optimizing workflow and saving valuable time during operations. The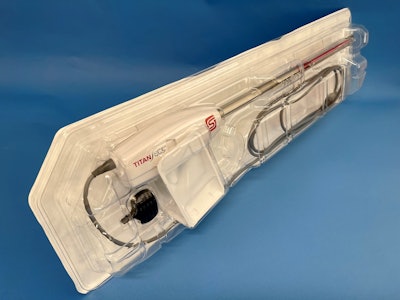 complex single-part design protects the device during transportation, doubles as a stand for prepping, and prevents accidental activation. 
Sustainable Packaging

GREENIS® Dispenser from Dermalogica and Coradin is an e-commerce friendly, consumer-friendly, and environmentally responsible packaging solution that is made mostly from recyclable polypropylene with minimal TPE. It offers precise dosing for consumer convenience and protection for the product's active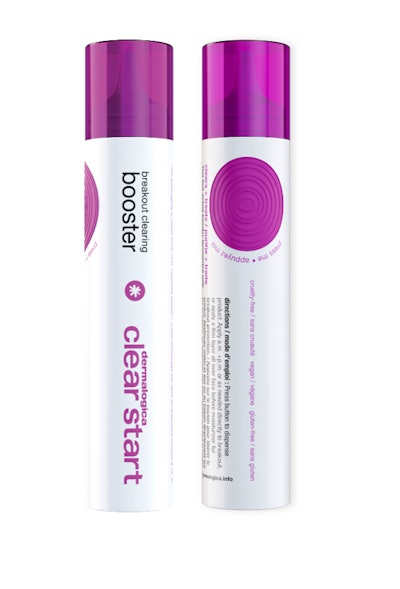 ingredients. The lightweight design reduces shipping costs, while its environmental impact is minimized due to the use of post-consumer recycled plastic and optimized packaging weight.

Axe Green Geranium Deodorant Stick 2.6 oz from Viva Healthcare Packaging is an eco-friendly package that features in-mold label decoration, 100% post-consumer recycled polypropylene, and is fully recyclable. It contains no virgin plastic and over 95% recycled material, and is aligned with Unilever's sustainability goals. The vivid artwork, ease of use, and environmental benefits make them a top choice for eco-conscious consumers.

Design Excellence

Sol de Janeiro Rio Deo Deodorant Stick from Viva Healthcare Packaging is an eco-friendly, functional packaging solution that supports the circular plastic economy. Utilizing in-mold label technology, it boasts high-definition, shower-friendly decoration on 100% post-consumer recycled material. The refill cartridge system enhances usability, enabling easy refills and reducing plastic waste by over 50%.

Student Winners
Best in Show
Zeal Condoms, developed by packaging students from the University of Cincinnati, won in the new Student AmeriStar Best in Show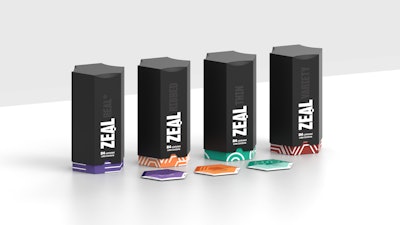 category for its innovative packaging design and user experience focus. The packaging features distinct textures for easy identification, a discreet and sleek outer casing, and a hexagonal shape symbolizing protection. ZEAL brings empowerment, convenience, and safety to those practicing safe sex, making the process more enjoyable and comfortable.
Health & Beauty Aids
ebb. Tampons, developed by University of Cincinnati packaging students, earned a student AmeriStar award for its innovative tampon packaging that aims to bridge the gap in period education, erase the stigma of periods, and lower user intimidation. Inspired by bento boxes, the design features rounded edges and a fold-out compartment for easy access. It uses recycled, eco-friendly materials, including bamboo fiber tampons, promoting sustainability in period care
The IoPP 2023AmeriStar Awards celebration will take place at the Las Vegas Convention Center during PACK EXPO Las Vegas on Tuesday, September 12 at 4:30 p.m. PST. PACK EXPO attendees can see all the winning packages at the IoPP booth (C-1154) and the Showcase of Packaging Innovations (N-9550). 
See all images of the 2023 AmeriStar winners at IOPP's website.
Companies in this article