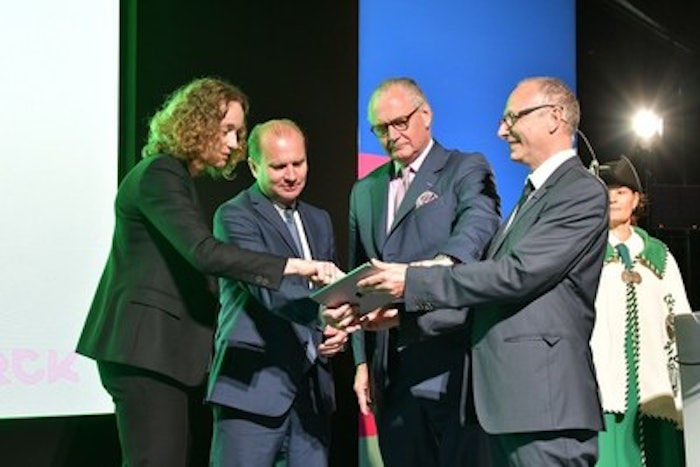 Merck, a science and technology company involved in healthcare, life science and performance materials, inaugurated a new packaging building at its biotech manufacturing site in Aubonne,Switzerland. The inauguration ceremony was attended by Merck's Chairman of the Executive Board and CEOStefan Oschmann, as well as personalities from the local political, economic and scientific scene.
"This state-of-the-art new packaging building demonstrates Merck's technological leadership in biotech manufacturing," saidOschmann. "Aubonne and nearbyVevey, Switzerlandis our prime hub for the manufacturing of biotech medicines for patients all over the world. It plays an instrumental role for the growth of our Healthcare business sector and the launch of new products."
The new building will be dedicated to the visual inspection, packaging and shipping of Merck's current portfolio of biotech medicines in more than 150 countries. It will also provide capacity for ongoing and further potential future product launches.
With its optimized flow, fully automated equipment and robotized logistics, the new packaging building will process more than 12 million boxes of medicines andfour million injection devices every year. It is designed to comply with the highest international standards in terms of quality, environment, health and safety.
The new packaging building represents an investment of27 million Swiss francsrealized over the 2015-2017 period and is part of a series of investments totaling more than1 billion Swiss francsover the past 10 years inSwitzerland. Merck currently employs more than 2,000 highly-skilled employees at 11 locations acrossSwitzerland, including more than 700 in Aubonne where 200 jobs have been created over the past three years.