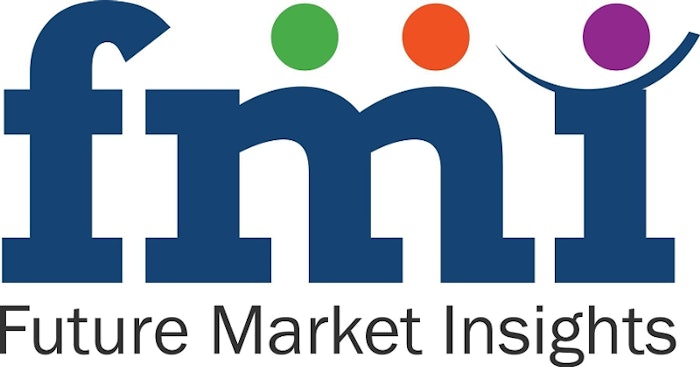 Counterfeit medications and counterfeit pharmaceutical packaging can be deadly. This long-term problem isn't going away any time soon. In fact, advances in technology incorporated into covert and overt packaging represents a market with sharp growth over the next decade.
That's the forecast from a new "Anti-counterfeit Pharmaceutical Packaging Market: Global Industry Analysis and Opportunity Assessment, 2016-2026" from Future Market Insights (FMI).
The global anti-counterfeit pharmaceutical packaging market is projected to register a robust 12.1% Compound Annual Growth Rate during the forecast period.
FMI notes, "Demand for safe packaging to combat illicit drug market rackets spread across the globe is increasing. The present market is plagued by forged pharmaceutical formulas. The soaring market size of counterfeit drugs is creating a parallel economy in the global market. The emerging threat has a rippling effect on all the stakeholders as well as on the consumers.
"This dark underbelly of the pharmaceutical industry is crippling the growth of the market. The increasing dominance of counterfeit drugs has compelled pharma manufacturers to set up a safety ring to guard them against this threat. Anti-counterfeiting packaging is one of the measures that pharma majors are relying on. They are also using conventional solutions such as integrating authentication overt features with covert elements, forensics, and track-and-trace elements. These measures have fetched fruitful results for pharmaceutical companies and tier II pharma organizations in the recent past. [The] mushrooming popularity of anti-counterfeit pharmaceutical packaging technology is affecting the global demand for anti-counterfeit pharmaceutical packaging."
Request a sample report with table of contents here.
FMI says the global anti-counterfeit pharmaceutical packaging market is segmented on the basis of usage feature (convert features, divert features, forensic markers, tamper evidence and track-and-trace technologies [sterilization and identification system]) and technology (RFID [active tags, passive tags, semi-active tags], security inks and coatings, security printing and graphics, hologram, mass encoding [Barcode Application, Digital Mass Serialization, Digital Mass Encryption], others [Electromagnetic, surveillance technologies]).
The report also provides the following features:
• On the basis of usage feature, the track-and-trace technologies segment is anticipated to account for US$ 2,742.5 million by 2026, registering a CAGR of 13.1% over the forecast period.
• The covert feature segment is expected to follow closely and to register a CAGR of 12.3% by the end of the forecast period.
• The security printing and graphics technology segment of the global anti-counterfeit pharmaceutical packaging market was valued at US$ 208.9 million in 2015 and is projected to reach a market value of US$ 768.5 million by 2026, registering a CAGR of 12.8% from 2016 to 2026.
• RFID technology is contributing to the impressive growth of this segment. The Active Tags sub-segment is estimated to account for a market share of 47.5% in 2016, among all other RFID technologies.
FMI's report covers the global anti-counterfeit pharmaceutical packaging market across North America, Latin America, Western Europe, Eastern Europe, Japan, Asia Pacific excluding Japan (APEJ), and the Middle East and Africa (MEA). North America is projected to remain dominant in the global anti-counterfeit pharmaceutical packaging market throughout the forecast period.
"Anti-counterfeit pharmaceutical packaging market in North America is expected to take a major leap within the forecast period given the active presence of major pharma companies, swelling exports and several biologics research hubs that are likely to expedite market growth," says the report.