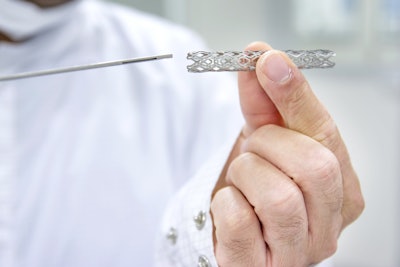 Surgical and infection control, cardiovascular and home healthcare trends will help the global medical device market reach an estimated $342.9 billion by 2021, showing a 4.6% Compound Annual Growth Rate from 2016 to 2021.
Major growth drivers include greater healthcare expenditure, increasing health awareness and an aging population.Emerging trends, which have a direct impact on the dynamics of the industry, include design and manufacturing of portable and smaller devices and increasing usage of software as a differentiator in medical devices.
The forecast and analysis comes from "Growth Opportunities in the Global Medical Device Market," a 135-page report published in September by global market research and management firm Lucintel.
The study includes a forecast for the growth opportunities in the global medical devices market by application and region, including North America, Europe, Asia-Pacific and Rest of World.

Lucintel forecasts that cardiovascular is expected to remain as the largest market supported by growth in multiple chronic cardiovascular diseases and the increasing aging population. The firm predicts the general medical device segment is likely to experience the highest growth during forecast period due to the growth in hospitals and healthcare institutions. In this market, surgical and infection control, general medical devices, cardiovascular and home healthcare are the major applications.
Companies in this article