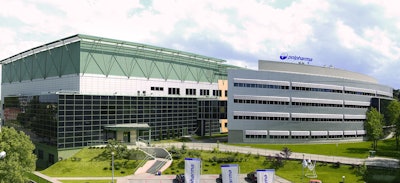 Polpharma refers to itself as the largest Polish pharmaceutical manufacturer and among the top 20 global generic drug makers, specializing in preparations used in cardiology, gastroenterology and neurology, with over-the-counter medications representing a major part of its product mix.
The company is implementing Werum's PAS-X MES (Manufacturing Execution System)
at its Starogard Gdański production plant in Poland. Polpharma manufactures a wide range of prescription drugs and pharmaceuticals for in-patient care.
Werum's PAS-X will be implemented as full-scope MES out of the box replacing a legacy MES. It will support efficient operations in the production departments for parenteral and solid forms as well as in the R&D department. PAS-X will be fully integrated with the Oracle ERP and WMS system and the scales on the shop floor level.
"We decided in favor of Werum's PAS-X MES because it meets all requirements set forth by the approving authorities such as the FDA and the EU GMP guidelines," says Artur Połom, Solid Forms Production Department, Polpharma S. A. "This decision was backed by a business benefit analysis. PAS-X will support our production and warehouse operators in all production and storage operations thus enabling a higher process and product quality."
Polpharma also offers dietary supplements, medical devices, cosmetics and phyto-pharmaceuticals, working in the field of biotechnical drugs and biosimilars. It is also a manufacturer of active pharmaceutical ingredients (APIs) used in Europe and the U.S.
Werum is part of Medipak Systems, the Pharma Systems business area of the international technology group Körber.
Companies in this article