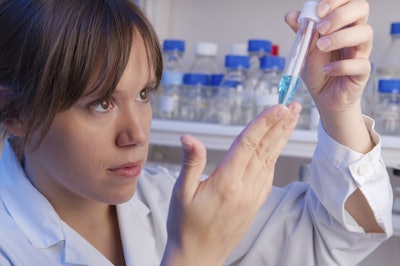 Technological innovation and environmental awareness, along with moderate growth in the pharmaceutical markets in North American and Europe are leading to high consumption of pharmaceutical packaging in these regions.
And due to rising spending capacity of consumers in Asia-Pacific and the rest of the world (RoW), the pharmaceutical market is projected to witness a steady growth rate in those regions. In fact, the pharmaceutical packaging market in Asia-Pacific is expected to witness highest growth rate between 2015 and 2020.
In all, the market for pharmaceutical packaging, in terms of value, is projected to reach more than $80 billion by 2020, with a Compound Annual Growth Rate (CAGR) of around 6.50% between 2015 and 2020. By 2020, Asia-Pacific is expected to be the largest market. This growth is expected to be highest in the emerging economies of Brazil, Russia, India, and China, especially due to higher generics and contract manufacturing activities in these countries. Huge population and favorable demographics of these countries are key drivers behind this growth.
In terms of value, North America followed by Europe dominated the pharmaceutical packaging market in 2014, with about 70% of the value, and are projected to register a steady CAGR until 2020.
These are among the findings of the report "Pharmaceutical Packaging Market by Packaging Type, by Raw Material, by Drug Delivery Type by Region (North America, Europe, Asia-Pacific, RoW)—Forecasts to 2020," published by MarketsandMarkets. Early buyers will receive 10% customization on this report.
Advancements in drug delivery technology, the growth of the injectable drug delivery technologies and solutions market is contributing to the pharmaceutical packaging market. This market is driven by factors such as innovations in injectable drug delivery devices, the rising prevalence of diabetes in the U.S., the U.K., Germany, Italy, France, and Canada, improving patient safety and compliance and a rise in partnerships, collaborations, and acquisitions among prominent players in this market.
In emerging countries, pharmaceutical packaging demand drivers include an aging world population, rising health awareness among consumers, and a trend toward "on-the-go" lifestyles. An increase in global demand for primary pharmaceutical containers and fast increasing third-party logistics and other services in emerging markets provide ample opportunity for growth in the pharmaceutical packaging market.
Pharmaceutical glass market
Looking more specifically at " Glass Packaging Market: Global Industry Analysis and Forecast to 2020," Persistence Market Research's report also attributes future pharmaceutical glass market growth to technology advances, noting the following:
North America dominates the global market for pharmaceutical glass packaging due to technical advancements and big market for pharmaceutical products in the region. In addition, increased awareness about the benefits of using glass packaging for pharmaceutical products and improved healthcare facilities are driving the North American market for pharmaceutical glass packaging.
The Asian market for pharmaceutical glass packaging, followed by the European market, is expected to exhibit a high growth rate in the next few years. China and India are expected to be the fastest-growing pharmaceutical glass packaging markets in the Asian region given the large population base and increasing prevalence of chronic diseases in these countries.
Increased awareness, technological advancements, and high adoption rate of pharmaceutical glass packaging among people because of the advantages it has to offer, has driven the global pharmaceutical glass packaging market. Government initiatives in the field have further propelled the market.
Restraining factors
However, factors such as lack of awareness about pharmaceutical glass packaging in some developing regions and the availability of substitutes are restraining the global pharmaceutical glass packaging market from growing. Also, economic crisis followed by regulatory issues are hampering the growth of this market.
Growing demographics and economies in developing countries such as India and China are expected to offer good opportunities to the players in the global pharmaceutical glass packaging market. Innovation and discovery of new products with focus on greater efficiency is also expected to fuel this market.
However, changing health regulations as well as availability and price volatility of raw materials could act as a challenge. Companies involved in pharmaceutical packaging have been actively saving operational cost. Frequent mergers and acquisitions, new product launches, and collaborations and partnerships are some of the trends that have been observed in the global pharmaceutical glass packaging market.