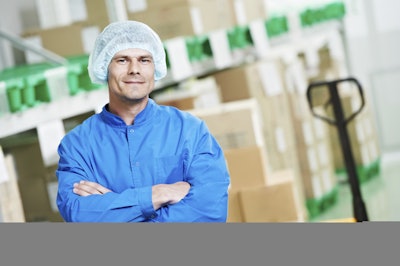 In its report, "Global Healthcare Cold Chain Logistics Market Report & Forecast (2013-2018)," international market analysis research and consulting group IMARC Group says, "Driven by a strong growth in the sales of temperature-sensitive healthcare products, the demand for cold chain logistic services is currently experiencing explosive growth. …IMARC finds that the total size of the healthcare cold chain logistic services market is expected to expand from its current figures of US$7.3 billion to nearly US$11.4 billion by 2018."
The 12th Annual Cold Chain GDP & Temperature Management Logistics Global Forum Sept. 29-Oct. 3 in Boston will dive into key topics and developments in temperature-controlled/sensitive packaging and logistics.
One of the event's presenters will be Kevin O'Donnell, Senior Partner with Exelsius. He will deliver a one-day master class on Sept. 29, "Temperature-Sensitive Packaging Essentials: An Introduction to Thermodynamics, Packaging Systems & Temperature Monitoring Device Technologies and Applications."
He will also co-present "ISTA Standard 20 version 2.0 and What's Needed Next," along with Ed Church of ISTA and Pfizer's Jeff Seeley. O'Donnell is a member of the Boston event's advisory board and has been influential in developing the program of topics and securing speakers. His additional involvement includes projects that he has worked on throughout the year and will be presented in Boston. These are:
• As co-author of the new megachapter for USP, which will be presented by Dr. Mary Foster.
• As author and co-author of several Technical Supplements delivered in the presentation, "Harmonized GDP Guidelines and Technical Supplements," by Dr. Umit Katoglu of the World Health Organization.
• The preparation and analytics of the "Future of the Cold Chain Industry" survey, the results of which will be presented by Russell Grissett from Sonoco/ThermoSafe and distributed to all delegates.
This month, O'Donnell's new book, "Cold Chain Chronicles," will be available for purchase via the Parenteral Drug Assn.'s website.
IQPC, the Boston event producer, will also produce the 14th Annual Cool Chain & Controlled Room Temperature Logistics event Jan. 27-28, 2015 at the Messe Frankfurt Venue GmbH, Frankfurt am Main, Germany. This event's website allows visitors to download an agenda that includes confirmation of speakers from Teva, Pfizer, AstraZeneca, Boehringer Ingelheim, Sandoz, and Abbott.
A Wharton School perspective
On Sept. 4, The Wharton School published an online article, "From Vaccines to Cheese Caves: Energizing the 'Cold Chain,'" that made the following observations:
• "Recently, managing the cold chain has become so profitable that some private equity firms are expanding their ownership in some leading third-party cold chain management providers. Could IPOs be around the corner for some of those firms?"
• The article quotes Harvey Rubin, Professor of Medicine at the University of Pennsylvania's Perelman School of Medicine, as saying, "The vaccine story is one small part of the cold chain, and the cold chain story is one small part of the supply chain," which, the story continues, "enables many companies to increase their profitability even as they serve customers in ever-more remote locations around the world."
• "There will also be more kinds of vaccines coming down the pike, Rubin predicts, perhaps including the HPV (human papillomavirus) vaccine, which may become more commonly used around the world. Who knows? We may even have a malaria vaccine, or even an HIV vaccine. And then we have to be ready as the industry develops newer and more efficient vaccinations. People are talking about a cancer vaccine; there is a tremendous pipeline coming down…. There will always be a need for [a cold chain]—but it won't be just vaccines; there will be other medicines that will need to use part of the cold chain."
Companies in this article