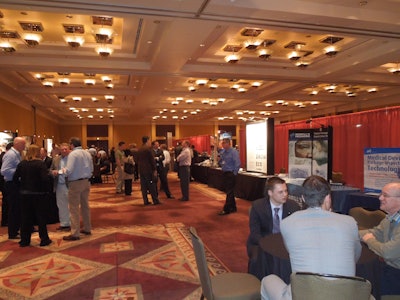 Financial considerations permeate throughout the medical device packaging community distribution chain, be it medical device manufacturers (MDMs) looking to cut costs or nurses minding the bottom line at hospitals.
At a question-and-answer session following a HealthPack 2014 standards update, one MDM attendee asked, "Do we see a trend in over-engineering our packaging to meet all of these standards? Meeting them is very expensive, especially when you add it to the 2-percent medical device tax. Packaging should be one of the easiest things to change to affect and possibly lower costs, but when we keep adding standards we're increasing our costs."
To that Mocon's Ed Emerson expressed his understanding for the MDMs comments, but suggested that becoming involved in organizations that help develop such standards can give them a voice in streamlining them. And in the long run, he added, meeting standards appropriate to your device and its application(s) can improve patient safety and prevent potentially more costly problems down the road. Still, he related that on one occasion, a U.S. Food and Drug Administration person commented to him that the packaging community tests 10 times more than it needs to.
Presenters throughout the day encouraged HealthPack attendees to get involved and have a voice in moving standards forward and ultimately serving patient safety. Sounds good, but time demands can make that challenging. In a separate conversation on time demands, one industry veteran asked how he could effectively do his job with 1,200 unread e-mails in his inbox.
Time restraints and other factors seemed to contribute to a modest number of attendees at the event's annual Institute of Packaging Professionals' Medical Device Packaging Technical Committee Meeting where a subcommittee on Electrostatic Discharge was considered for dissolution.
Meanwhile, the Combination Products Subcommittee changed its name to the Temperature-Controlled Packaging Subcommittee. Chaired by this editor, the revised subcommittee will broaden its scope to include combination products and medical devices and issues related to packaging, storing, and distributing them in temperature and/or humidity-sensitive environments. Initial goals will be establishing a group of medical device manufacturer representatives with experience in this area, and then determining what guidance documents or standards exist to help MDMs with such products. Interested? Contact me at Butschli@packworld.com

Companies in this article