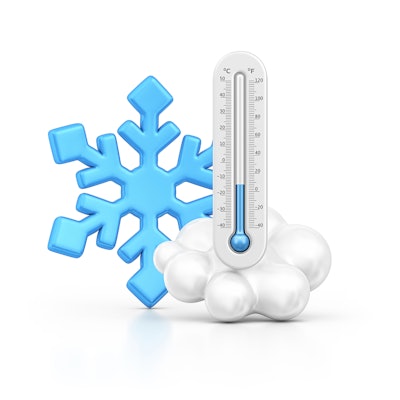 Each October, best practices in cold and supply chain logistics are shared, discussed and debated during the Parenteral Drug Assn.'s (PDA) Pharmaceutical Cold and Supply Chain Logistics Conference. Members of PDA's Pharmaceutical Cold Chain Interest Group (PCCIG) help plan this conference, as well as spearhead the development of a series of PDA Technical Reports on the topic.
The 2014 conference in Berlin was no different; attendees and speakers from various organizations came together to learn about the goal of "Ensuring Product Integrity and Visibility across the Supply Chain"—the theme of the meeting. It was clear from the discussions during the two-day event that the supply chain faces many challenges that might impact product integrity and/or the business. These include but are not limited to: outsourcing of manufacturing and logistics, serialization, regulatory pressure for temperature control of warehouses and shipments, supply chain globalization, cost reduction pressures, theft, counterfeiting, length of shipments, thermal protection of room temperature products, ground handling at airports and GDP certification of cross-docks including airport warehouses.
The first day of the conference featured talks on supply chain visibility, stability budgets, and contract management. Product integrity, temperature control, new GDP regulations, inspections, and transport integrity were subjects of the second day. Engaging exchanges on the use of stability budgets and the impact of the new EU GDP regulation happened during roundtable discussions with global regulators.
Serialization of finished goods has a major impact on the supply chain. For example, packaging sites need to invest in new equipment and procedures. Therefore, Ulrike Kreysa, Vice President, Healthcare, GS1, underlined the importance of a global single standard for 2D matrix coding. Rolling out such standards-based systems globally could prevent tens of millions of dollars' worth of counterfeit drugs from entering the legitimate supply chain. GS1 estimates that healthcare costs could be reduced by $40 to $100 billion globally from the implementation of global standards.
Hans Vanderwegen, Managing Director, 4XScience, then indicated that aggregation to shipping case is not a requirement according to the EU Directive on Falsified Medicines, thus packaging sites should not over-engineer serialization as this will drive additional cost.
Andrea Gruber, Manager, Cargo Standards, International Air Transport Assn., talked about the certification program, "Center of Excellence in Pharmaceutical Logistics," or "CEIV Pharma," for supply chain partners at airports. This program has been developed by IATA to prevent sanitary issues caused by temperature excursions during transportation of pharmaceuticals, to improve handling of pharmaceuticals in compliance with existing regulations and standards, to elevate level staff competency through efficient and robust training program, to create a globally consistent and recognized certification that industry can rely on, and to ensure product integrity is maintained during transportation until it reaches the ultimate patient. Companies at the Singapore and Brussels airports follow this program and more airports are moving to certification.
On the last day, regulators Belén Escribano Romero, Deputy Director/Head of Pharmaceutical Inspections and Enforcement Department, Spanish Agency for Medicinal Products and Medical Devices, Darren Scully, Inspector, Health Products Regulatory Authority, and Riekert Bruinink, GMP Inspector, Dutch Healthcare Inspectorate, shared the first results of GDP inspections using the new EU GDP guidance as reference in Europe. The result was reasonable and many companies are still working on the implementation of the new EU GDP. From all presentations it was evident that standardization of guidances, procedures and processes, and proactive partnerships in supply chain are important elements to ensure product integrity and visibility across the supply chain.
As a follow up to some of the discussions at the conference, as well as the training courses following the meeting, the co-chairs of the conference planning committee and PDA's PCCIG announced that the draft PDA Technical Report: Passive Thermal Protection Systems for Global Distribution—Qualification and Operational Guidance was submitted to PDA's Science Advisory Board as of Nov. 21 for review and approval for publication.
Next year's event will take place Oct. 6–9 in Amsterdam for the 10th anniversary of PDA's cold chain conferences and training courses in Europe. The organization looks forward to meeting and greeting attendees in person in the new location and promise an agenda that will include activities, current challenging topics, and details of best practices in the business.
PDA is a global provider of science, technology, and regulatory information and education for the pharmaceutical and biopharmaceutical community. Founded in 1946 as a nonprofit organization, PDA is committed to developing scientifically sound, practical technical information and resources to advance science and regulation through the expertise of its nearly 10,000 members worldwide.

—Article provided by Erik van Asselt, PhD, Merck, and Rafik Bishara, PhD, Pharmaceutical Cold Chain Interest Group
Companies in this article