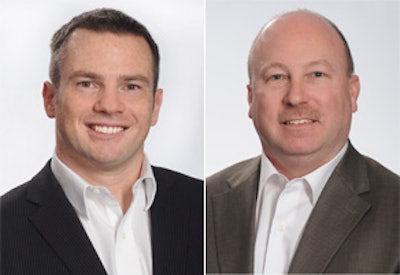 Jim Chrzan: As I travel here in the U.S. and in Europe, I get the impression that many pharmaceutical packaging professionals have not even started on this journey yet, and while others may be collecting the data, they have not figured out how to store it and share it. How close am I to reality?
Dave Harty: A real variation exists in terms of the serialization readiness within the pharmaceutical industry. While the majority of large pharmaceutical companies have moved past pilots and are now engaged in full global implementations, other market segments such as mid-tier operators and biotechs have been slower to engage.
While serialization data is being generated by the industry it is not being truly collected and shared, nor is there any auditing being conducted on this data.
This is a function of the historic view of serialization where decisions were made at a plant level with little consideration of the enterprise or impact on IT. This has left us with serialization systems that are not currently integrated with the enterprise applications layer and therefore many of the possible benefits and features are still yet to be realized.
Jim Chrzan: Explain some of the differences between how the EU and U.S. see serialization?
Barry McDonogh: Broadly speaking, two serialization models are emerging—unfortunately, both of which have challenges in terms of ensuring patient safety.
Under the U.S. "pedigree" model, products are serialized, aggregated, and authenticated when a change of custody occurs. Data is shared between trading partners along the supply chain. The problem with this model is that authentication only occurs at a change in custody. A product may bounce around multiple distribution centers before changing custody—each location provides an opportunity for counterfeit product to enter the supply chain.
In Europe, the "authentication model" relies on item-level serialization, registration of product in a national or regional database, and then authentication at the point of dispensation.
While serialization under the authentication model makes it harder for counterfeiters to operate, a counterfeit product may still make it to point of sale before a genuine one.
Under both models a covert means of anti-counterfeit technology is still required.
One of the things Systech is doing is we are planning to launch new technology later this year, e-Fingerprint™, which is a derivative of the serialization process that provides covert authentication.
Jim Chrzan: So the Wal-Mart pharmacist at a store location in the U.S. is not going to scan that serialized number to authenticate?
Dave Harty: No, in the U.S. "pedigree" model the chain of custody happens at the distribution center of the large pharmacies. There is no requirement to record anything as it moves inside their company across locations. It could travel across the country and there is no pedigree requirement to record anything.
Jim Chrzan: How about the difference regarding where this information will be stored and how it will be shared?
Dave Harty: The EU model will involve a series of national databases that will feed into one centralized database.
In the U.S., a centralized database (or "big brother") is a much more difficult question. So far, California is letting the industry figure it out. With e-pedigree, at a minimum you are responsible for the step before and the step after. If there is a problem, all you need to identify is who your source was, and who did you ship to, which is a relatively simple process.
If we could get past the privacy issues and look toward a centralized database, who will agree to store the data and who is going to pay?
Systech has the ability to exchange data through as many steps as you need so we support both models. Turkey and China's SFDA do feature centralized databases and we operate there. While we can support it in the U.S., we do not see a single big database in the sky coming any time soon, if ever.
Jim Chrzan: In Healthcare Packaging's Serialization Strategies Playbook, we state the time to get started to comply with California legislation is now. Many consultants feel the bandwidth of experts will be too limited to accomplish all that needs to be done. Or will California delay again?
Barry McDonogh: The magnitude of the task at hand is enormous. The more companies delay, the greater the issue becomes. We do not believe California will delay. There may be a legal challenge, for instance from small pharmacies claiming undue burden from the additional infrastructure cost. However, even if California were to delay, we are already approaching critical mass globally with legislation currently being introduced across the world.
Systech recognizes that the life sciences industry is facing an uphill battle to comply with international serialization legislation. We are following a strategy utilized in the other high growth markets (SCADA, MES) where scalability has been an issue. Systech is focusing on its core competency, its serialization solutions, while building a network of trusted partners who bring scalability to the deployment of our solutions.
Companies in this article