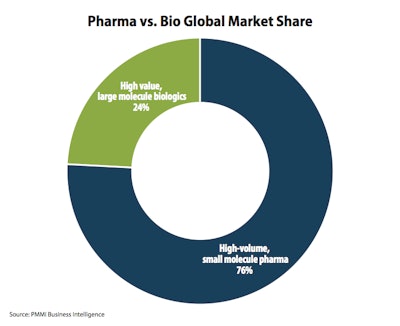 Forty percent of drugs in clinical trials are now biologics. One reason for growth is the shift from the traditional vial/syringe format to pre-filled, single-dose and self-administered alternatives like injectable pens.
In February of 2015 the FDA approved the first biosimilar in the U.S., six years behind Europe. Two more were approved here in the U.S. in 2016. Also known as subsequent entry, or follow on biologics, these competitors do not share the original source material, rather than generics for pharma which can have the same chemical formula.
These biologics and biosimilars usually require some temperature management packaging/monitoring that can move through the supply chain to final destination.
Click here for the entire 58-page report: http://www.pmmi.org/Research/ResearchTrends.cfm?ItemNumber=33156