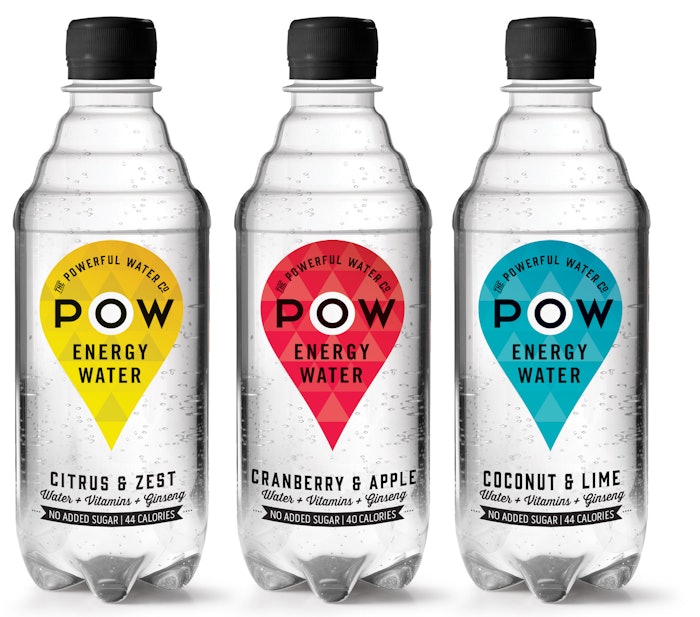 The Powerful Water Co.'s (POW) website says, "Reducing our impact on the environment is something that is important to us and we are always looking at ways to continually improve our product and packaging."
With the launch of a new range of natural energy waters, Dorset, U.K.-based POW demonstrates that environmental commitment by using 100% recyclable sleeve labels supplied by Clondalkin Flexible Packaging Bury (formerly Chadwicks).
POW Founder Ed Woolner notes: "This was a new product for us so the packaging was really important. We've been very pleased with the overall service received from Clondalkin Bury and hope to be putting more orders their way very soon. We have exciting plans in 2016, launching in Sainsbury's, Boots and Spar, and Clondalkin [is] a great partner to help us grow the business."
POW's website also says, "From November 2015 our bottles and labels became 100% recyclable. To help encourage responsible disposal we have added a bold message to the side of every bottle—This Bottle is 100% recyclable, Make a positive Difference."
According to Clondalkin, POW Energy Water offers consumers real choice in functional drinks and is the first natural energy water to be launched in the UK and Ireland. Clondalkin produces three variants of the sleeve for three different flavors: cranberry and apple, coconut and lime and citrus and zest. The supplier says POW's move to a 100% recyclable sleeve with a stronger recycling message is a great step towards having a sustainable packaging strategy.
POW Energy Water brings the qualities of water to the energy drink category. Made with natural ingredients POW is a low-sugar, low-calorie sparkling fruit-flavored energy water. With only 1.6g of sugar per 100mL and less than 50 calories per 440-mL bottle,
POW contains 100% natural fruit and the plant extract Stevia. The caffeine comes from natural Guarana with added Ginseng root and Vitamin B. Mineral salts are added to aid rehydration. Every 440-mL bottle of POW contains 44 calories and less than two teaspoonsof naturally sourcedsugar from fruit.
POW Sparkling Water is currently on sale in Orcado, Waitrose, Sainsburys, Superdrug and Spar.
Companies in this article