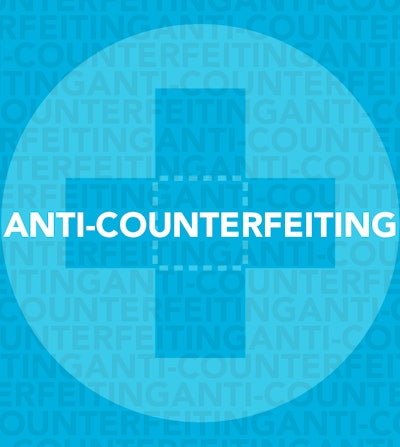 The anti-counterfeit packaging market is projected to witness significant growth in the future with the increasing popularity of the benefits of authentication technologies and the need for track-and-trace technologies, which are embedded in packaging.
Developing markets such as China, Brazil and India are emerging as growth frontiers for anti-counterfeit packaging. Growing economies, globalization and reduced trade barriers act as the main drivers for increased opportunities in these nations.
These findings and more come from the MarketsandMarkets report, "Anti-Counterfeit Packaging Market by Technology (RFID, Coding & Printing, Holograms, Security Labels), Usage Feature (Track and Trace, Tamper Evidence, Overt & CovertvFeatures), End-Use (Food & Beverages, Pharmaceuticals, Automotive)—Global Forecasts to 2020."
MarketsandMarkets' report projects the anti-counterfeit packaging market size to grow from US$82.05 billion in 2015 to reach US$153.95 billion by 2020, at an estimated Compound Annual Growth Rate of 13.41%.
Early buyers will receive 10% customization on the report, which includes 184 market data tables and 44 figures within its 207 pages.
Track-and-trace usage features are expected to gain maximum traction during the forecast periodas their technologies are not only used in packaging, but are also adopted during the manufacturing process of the product.
Logistics and transportation companies also benefit by using track-and-trace technologies as they can locate the package at any point during the delivery process. Track-and-trace technologies such as RFID and barcodes help in identifying the product as well as in tracing the product across the supply chain. This segment is projected to grow at the highest CAGR during the forecast period, and acquire the largest market share.
Coding and printing
Coding and printing technologies are the most conventional and prominent technologies used in the anti-counterfeit packing market. This segment dominated the anti-counterfeit packaging market in 2014, and is also projected to hold the largest market share by 2020.
However, on a global level, manufacturers are demonstrating an increased preference for the use of RFID technology due to the dual benefit it offers of tracking and identifying the product throughout the supply chain, which is why the RFID segment is projected to grow at the highest CAGR during the forecast period.
Asia-Pacific market
The Asia-Pacific market, says MarketsandMarkets, will play a key role in the anti-counterfeit packaging market. Factors such as the increasing urbanized population in China and India along with the growth in disposable income and the spreading awareness regarding the importance of use of anti-counterfeit packaging in these countries are driving the growth of the Asia-Pacific anti-counterfeit packaging market. Rapid industrialization and imposition of strict laws pertaining to secure packaging are also major factors contributing to the growth of the market.